When the new year comes around it becomes a time of reflection and to think back on what we have accomplished in the past year. For music 2015 has been an explosive year and famed Chicago promotion company React Presents was no exception with what they brought to the table. They were able to add three new full scale festivals to their already impressive line up and Reaction New Years Eve was their cherry on top to round out the year. With many successful events behind them they knew they had to go the extra mile to ring in the New Year to make this the best event that it could be.
The Donald E. Stephens Convention Center, home to various "-cons" and other large scale events, was the perfect location for React to host this year's New Year's Eve festivities. With an unbelievably spacious interior and several separate areas for stages, each was able to be tucked away from the rest of the venue without any extreme sound bleeding. An indoor skate park was constructed in between the main stage and The Hall, with bars and food stands scattered throughout the area for maximum convenience. Each of the three stages had a unique production set up, catering to their own specific size limits and attendee accommodations. The local's stage, while small in scale packed a punch. Dubbed the Arcade Stage, old school arcade games like Ms. Pacman and Asteroids lined the wall for guests to enjoy while listening to well known Chicago artists like The Pool House and Servante.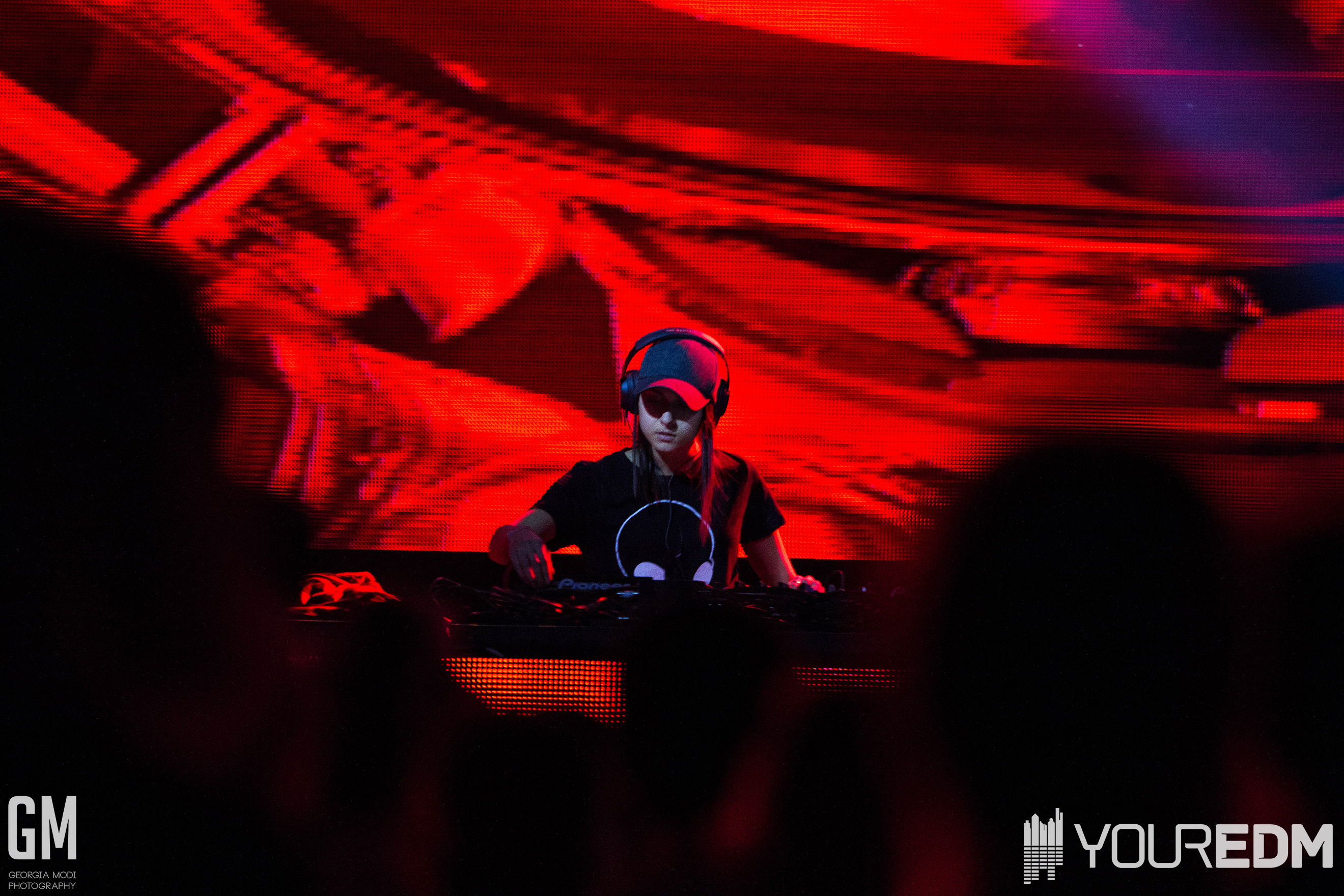 Day one boasted an impressive lineup with the likes of Rezz, Jamie Jones, Robin Schulz, CHVRCHES, Cherub, Run The Jewels, and Deadmau5 who was definitely an event favorite for many. The night started out strong when many came out for young Canadian up and comer Rezz at her first performance in the Windy City. Her dark and heavy hitting sounds filled The Hall giving it a far more underground feel than was meant for a place like this. The night continued on with great sets from all the artists I got to catch. One thing that I love about React is how they are able to sprinkle in live artists into their lineups so easily because it adds such a dynamic touch to the sound. CHVRCHES was most definitely one of those acts, taking the main stage right before Deadmau5. Their sound was refreshing as it was sweet with the voice of their singer, Lauren Mayberry, leading the way through their set.
The massive auditorium saw thousands of attendees pour into its space as the moments ticked down before Deadmau5 began his midnight set. The podium was surrounded on either side by immense stretches of screens, stage and lights, allowing the entire crowd to experience a front row experience, even without his famed production which wasn't able to make it due to the harsh weather that hit the city days before. He finally emerged to the uproarious applause of the Chicago audience, beginning with nearly half an hour of minimal but explosive, techno-influenced melodies. As the energy in the room swelled and one of Deadmau5's token helmets made an appearance, tracks like "Phantoms," "Sometimes Things Get Complicated," "WTF," "Ghosts n Stuff" and more brought the crowd back to the golden era. He played tracks off of his most recent album, and ended with the stunning, new edit of "Strobe." Glowing mau5heads and jacketed couples could be seen all across the space bobbing along to the relentless rhythms.
Rap duo Run The Jewels began their Day 1 set half an hour after Deadmau5's slot on the more intimate Hall stage. Their supportive crowd grew as the night raged on, leading to many rousing sing-a-longs and interaction between attendee and performer. Hands and elbows were thrown back and forth above the vocal sea of fans as El-P and Killer Mike played out some of their favorites. They added a fun and contrasting flavor compared to what was going on over in the main room.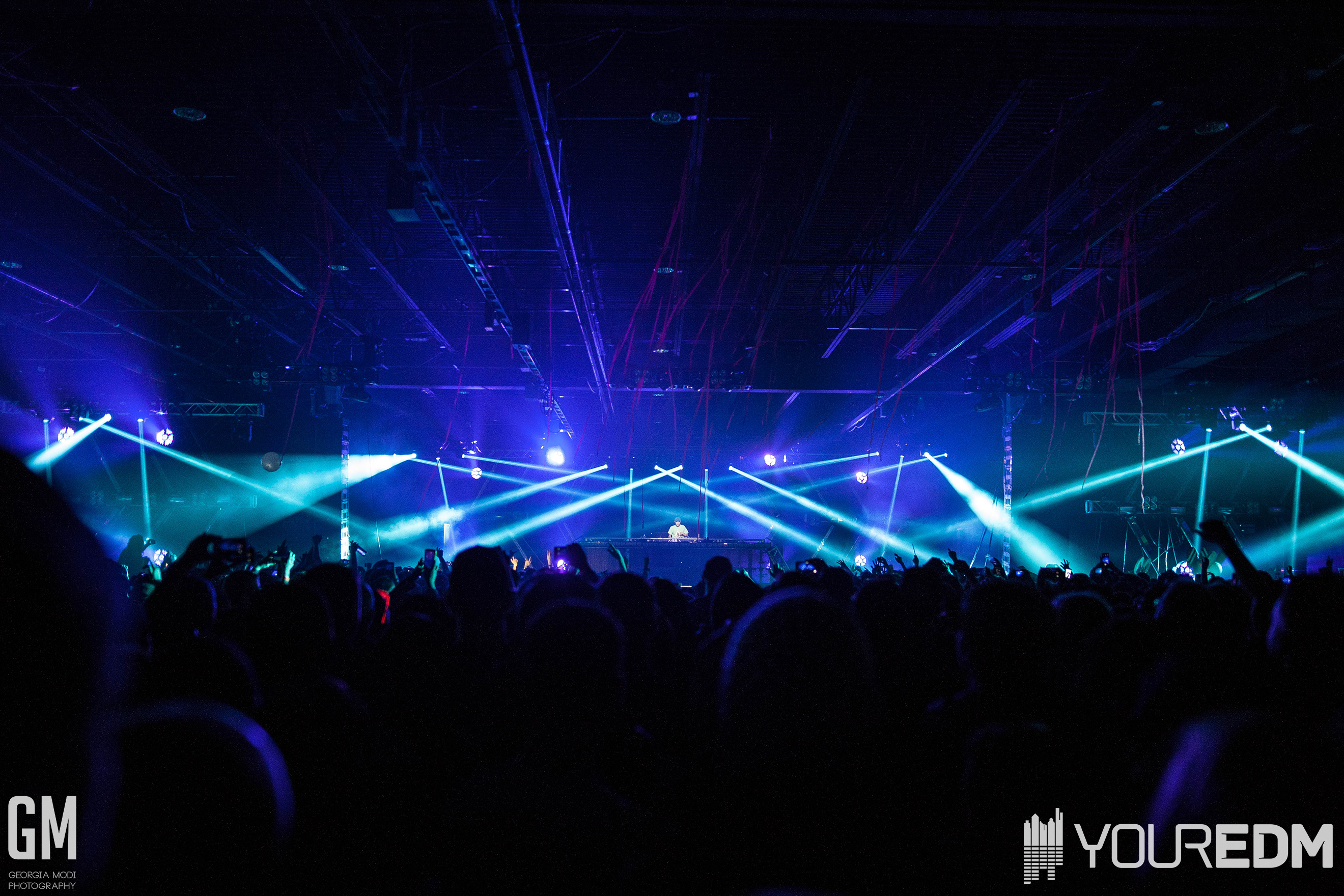 Day two showed no signs of slowing down with acts like Autograf, Purity Ring, Mija, Cashmere Cat, Get Real, and Skrillex taking the stage. Even with this being New Years itself it seemed that day one was what drew the slightly bigger crowd but that didn't stop any of the artists from putting on a great show. Mija was one of the first major acts of the night gracing the main stage where she played her typical trap sounds that got the crowd moving especially playing out "Pretty Rave Girl" by S3RL, a song I used to listen to nonstop too many years ago. As the night progressed I found myself drown to The Hall once again for Cashmere Cat's set where I was greeted with a whirlwind of Jersey Club sounds. While he may not have spoken a word during his set he was able to let out a loud "honk" into the mic from the noise player that he had dangling from his lips through his entire set, definitely an interesting way to get in the New Years spirit but everyone seemed to be about it.
Nearing the ball drop attendee's were faced with a choice between Skrillex at the main stage or Get Real (Green Velvet and Claude VonStroke) at The Hall. By the look of the crowds it seemed that many people stuck with the main stage for this one. Skrillex led up to New Years with an emotional video detailing humanities best moments of 2015, a great way to lead into 2016 with a bang. Once the clock struck midnight he proceeded into an explosive heavy bass set but I didn't stick around to catch too much since my attentions were drawn to Get Real. I learned later that the first 30 minutes were ideal for most Skrillex fans but as soon as he broke into not-so-favorite hits like "Animals" and "Levels" the vibes were lost. While I can't comment on his performance too much I know I would have been disappointed to hear that. Thankfully Get Real put on an energetic set With Green Velvet performing live vocals through out.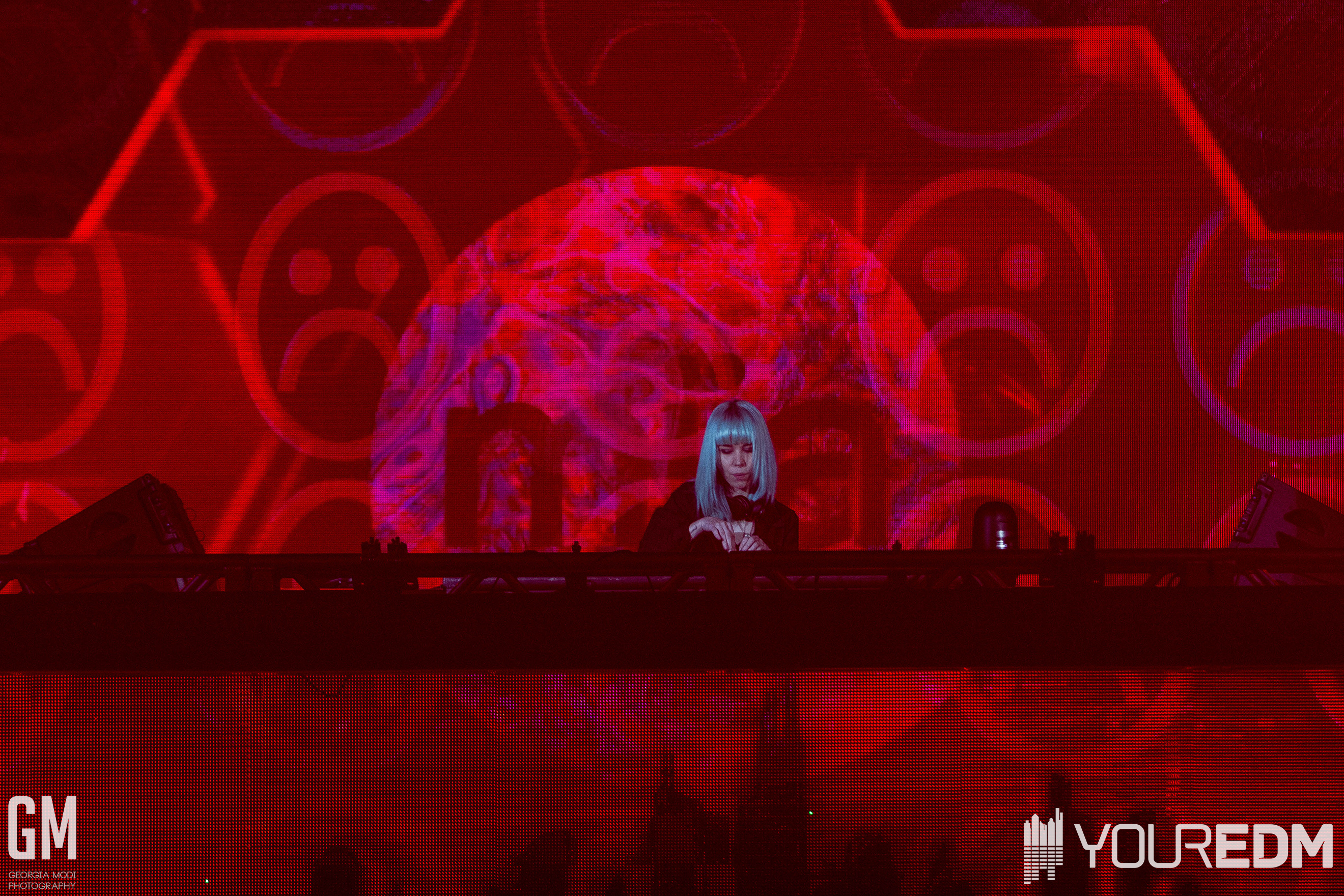 Reaction New Years Eve was one for the books, there is no doubt about that. It definitely has earned it's spot among the other top notch React Presents festivals. Overall I enjoyed myself and thought the event ran as smoothly as it could for its first year, with every new event come hiccups and that is to be expected. From certain security being a bit out of touch with the rules to there not being access to free water React did their best to produce a great event and that is exactly what they did.
– – – – – – – – – –
Photo's by Georgia Modi Photography. To check out the full album and to go tag yourselves check out her page here!.
[foogallery id="159066″]