If you're someone that enjoys the cutting-edge technology associated with music, then you probably enjoyed some of the great products displayed at this year's CES. You'll also enjoy the products at NAMM, the National Association of Music Merchants' trade show. Here are four products that definitely caught our attention this year:
Rane's MP2014 Two-Channel Rotary Mixer – $2000
This new mixer looks old school with its faux-wood side paneling, but it has the ability to mix a combination of vinyl, CDs, and USB audio inputs. The best feature is easily the dual USB imports for two back-to-back DJs that use laptops.
AKAI BT-500 – $399.99
It's a wireless turntable! How cool is that?! Here's an affordable way for DJs and audiophiles to enjoy music without needing all the proper cables and added equipment. The BT-500 can be paired to any speaker that has Bluetooth connectivity, like any of your portable pocket speakers or a Bose/Sonos system if you splurged for your home entertainment system. It can also connect to a computer via USB, or even convert analog records to digital files. Did we mention all this only costs $400? If you want to impress your music-tech friends, this might be your new favorite piece of equipment.
Learn more here.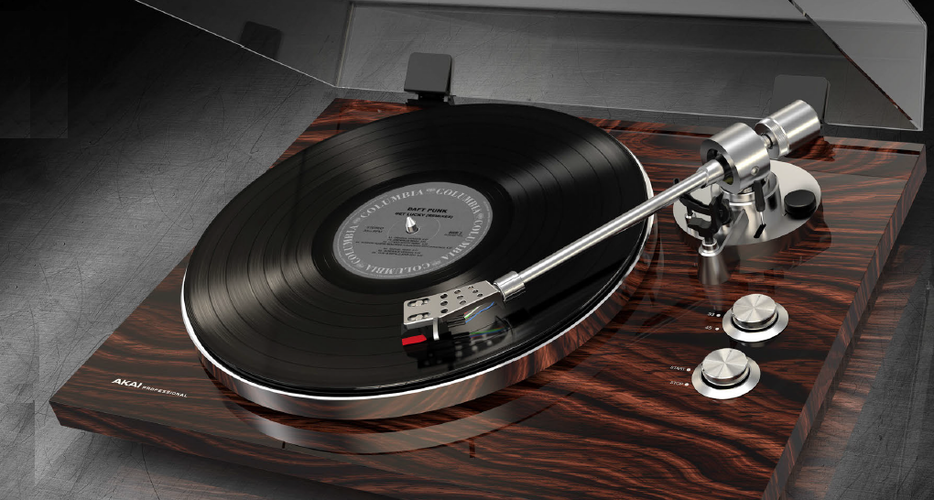 Pioneer NXS2 "Tour"

It wouldn't be a music tech showcase without Pioneer debuting something off the charts. By combining their universal CDJ and DJM mixers, they want to revolutionize the live set with their new "Tour" prototype. The super large screen allows DJs to see their music choices clearly, and can record multiple decks at once with Rekordbox. Unfortunately, there's no price point for the equipment yet, but we have a feeling that it's going to be something only the best clubs in the world are going to be able to afford for their performers.
In related news from over the weekend, Ferry Corsten tested out the only NXS2 CDJs yet used in the Netherlands, which you can watch below:
Zoom ARQ's Aero RhythmTrak – $599
An all-in-one instrument for producers sounds impossible, right? Apparently not, thanks to Japanese company Zoom. The ARQ Aero RhythmTrak can allow users to create an entire track from a single piece of equipment. Using 468 drum and 70 synth sounds (with more room for expansion using a USB or sound card) as well as built-in mixing tools, Zoom's latest product is really a one-stop shop. Check out the product demonstration – which uses slight of hand to operate – below.