Two years ago a series called "Aspire to Inspire" surfaced on Your EDM. While the concept of the series is quite simple and nothing completely new to the music world, it aims to strengthen connection and inspire resilience and change among individuals. People in the music scene, from musicians and industry professionals to fans, share their stories of resilience – discussing specific challenges and/or barriers they have had to overcome in life like loss of a loved one, addiction, depression, bullying, career dilemmas, and financial challenges.
Participants have included The Chainsmokers, Dada Life, Laidback Luke, Arty, Lady Casa, and the founder of Electric Family. Since its first installment in March 2014, these individuals, along with many others, have shared their stories via articles or a 20-40 minute Google Hangout on Air interview session.
On Monday, March 21st at Miami's Winter Music Conference, Tony Junior, Shaun Frank, VASSY, and Sander Kleinenberg shared their stories with a standing room only crowd for the inaugural in-person Aspire to Inspire experience.
(Photo By: Eric M. of Beachmonkey.com)
Dutch producer/DJ, Tony Junior, known for his hit "Nobody Beats The Fucking Drum" and his collaboration "Get Down" with Tiësto went first. He shared how he dropped out of school at the mere age of 12 and received flack for it from his peers. Throughout his life he has always been considered "weird" and different for the career path, clothing, and lifestyle he has chosen. Like many performing artists Tony is seen as a celebrity, but really he doesn't want the fame…he just wants to be a normal human being. He overcomes these challenges by releasing his emotions into his productions.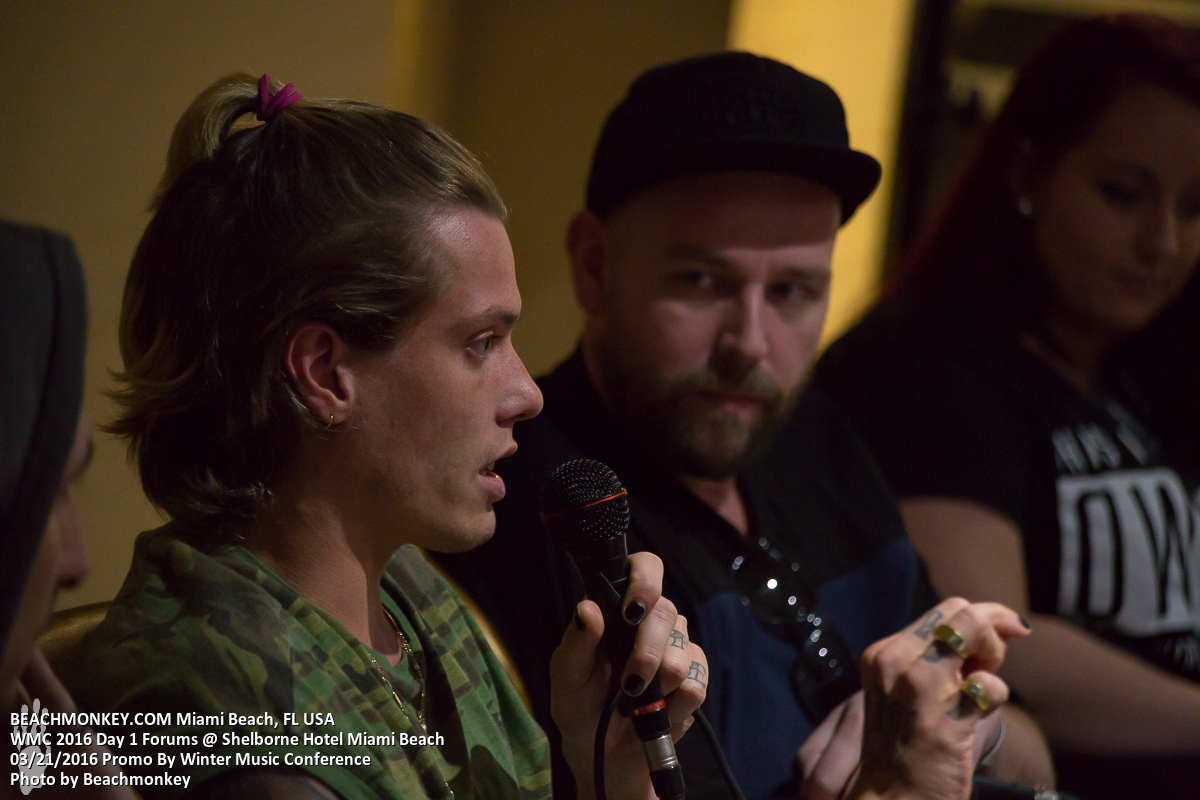 (Photo By: Beachmonkey.com)
Canadian producer/DJ, Shaun Frank shared how he has been a musician for many years. He played guitar at a young age and even sang in a band that gained a lot of notoriety – The Envy. Upon signing with Gene Simmons' label, Simmons Records, Shaun became frustrated because he no longer had much creative freedom. He wouldn't let anyone hold him back so after a tough decision he left the band on good terms, and decided to pursue a solo career as an electronic music producer and DJ. He overcame these challenges by following his desire to do what he loves. Now he has become world-renowned for his hits "Shades of Grey" with Oliver Heldens and Delaney Jane and his most recent collaboration with DVBBS and Delaney on "La La Land".
(Photo By: Eric M. of Beachmonkey.com)
Australian born singer/songwriter, VASSY, best known for her radio hits "Bad" with David Guetta and Showtek, and "Secrets" with Tiësto and KSHMR took the stage next. From a young age she always dreamed of pop stardom despite the lack of support she received very early on in her career. She also discussed what it was like losing her father to cancer at a young age, and the different phases of discovering her identity. She stressed the importance of believing in yourself and being authentic both in your professional and personal life.
(Photo By: Eric M. of Beachmonkey.com)
Our final panelist was veteran producer/DJ, Sander Kleinenberg. He discussed what it was like to begin producing at the mere age of 15 and how his sound has evolved ever since. He also shared that his biggest challenge in life is being a perfectionist. He is never truly satisfied with his productions, but eventually has to come to terms with the result of his songs and release them. As a veteran in the scene he has had to learn how to evolve with the trendy sounds, but also maintain authenticity in both his DJ sets and productions. He has done exactly that with his recently successful remixes of Madonna's "Bitch I'm Madonna" featuring Nicki Minaj and Halsey's "Trouble", and his original "We Rock It" with Dev.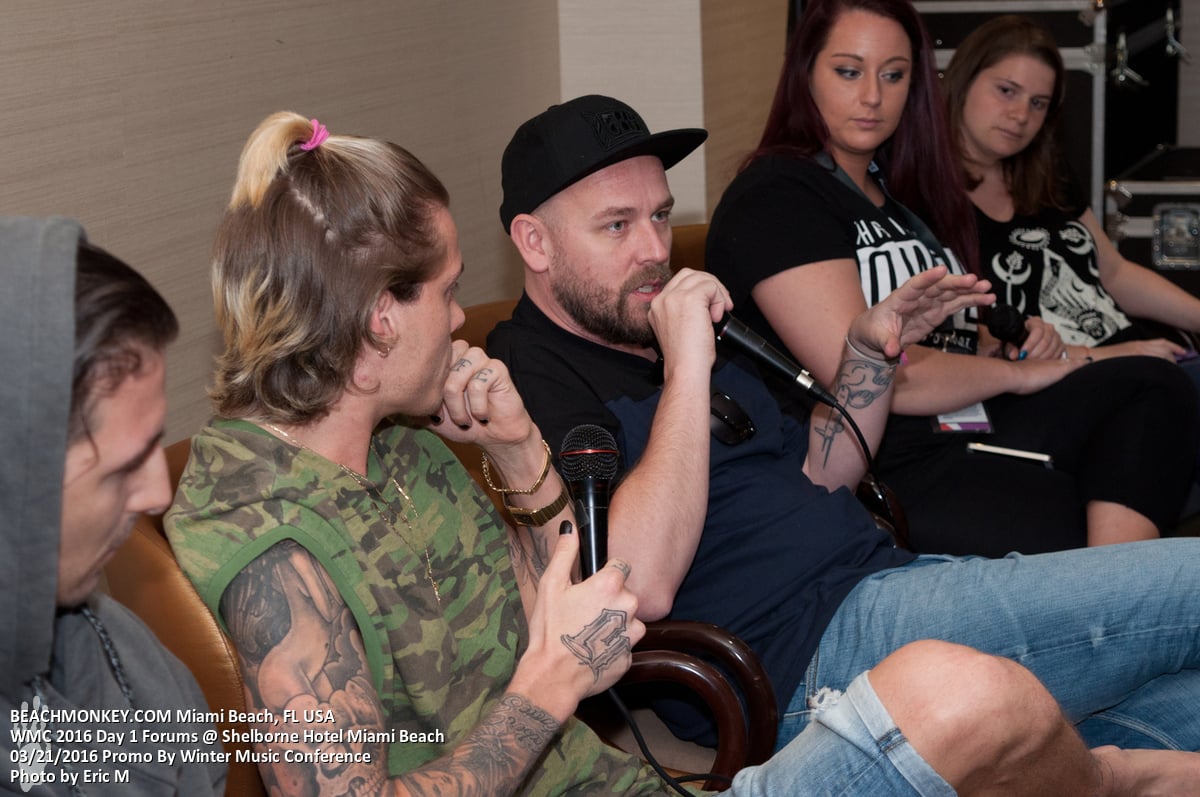 (Photo By: Eric M. of Beachmonkey.com)
We are very happy with the result of the Aspire to Inspire panel at Winter Music Conference. Not only did great musicians share their stories, but the crowd was interactive as well. For instance, singer/songwriter Dawn Tallman from Bob Sinclair's hit, "Feel The Vibe" was in attendance and stressed the importance of all artists sharing their personal stories of what barriers they have had to overcome. We look forward to sharing the next Aspire to Inspire in-person experience with you! Stay tuned to find out where and when that will be.
(Photo By: Eric M. of Beachmonkey.com)