Every time I walk into an Insomniac festival, I always have the same feelings of wonderment and childlike, carefree abandon. Perhaps it's because of the decorations adorning every inch of the festival; maybe it's the people themselves, dressed up for the occasion. It's even possible that my past experiences are coloring my current expectations.
Really though, I think I'm always just ready to hear good music.
This year's Beyond Wonderland featured tons of good music, so I was in luck. However, the festival's lineup looked a bit different than what someone might expect from an Insomniac event; rather than Hardwell, Tiesto, Martin Garrix, Armin van Buuren or any other "top tier" DJ, Insomniac opted for Dada Life and Deorro to close out the main stage on Friday and Saturday, respectively. It was nice to see a festival brand as large as Insomniac taking the lineup to a more musically focused place.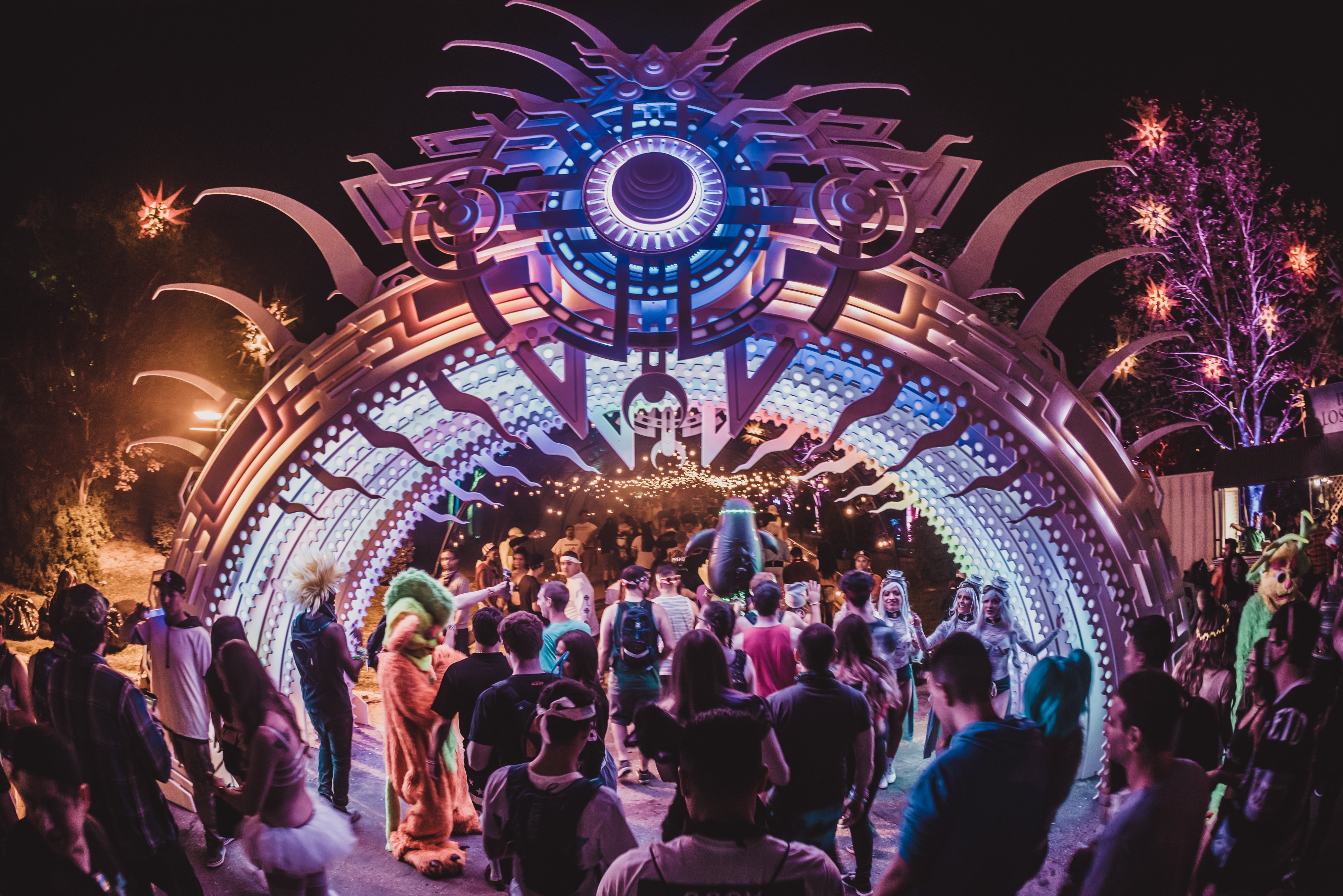 "The idea is to create an experience," said Pasquale Rotella in our phone interview with him. It's a simple goal, but one that is so commonly lost on other festivals. So much time is sometimes spent on the lineup or the marketing that the actual vibe of the event gets left behind. For this year, Insomniac decided to go all out with their venue decorations, adorning every possible surface with strings of lights, or art cars, or traveling performers weaving in and out of the crowd. They even had a surprise for some attendees like myself.
"We're bringing back moon bounces."
And not just moon bounces, but also ball pits! Getting to the venue early in the day was the perfect opportunity to have some fun before the crowd started rolling in, and it became nearly impossible – or at least, an inefficient use of time – to partake in those small, but important additions.
There were three main stages at Beyond Wonderland this year: Queen's Domain, the main stage; Outer Realm, which hosted Dreamstate on Friday and Bassrush on Saturday; and Cheshire Woods, a tented area that played home to all manners of classic house beats.
Compared to Nocturnal Wonderland, the last Insomniac event held at the San Manuel Amphitheater & Grounds, the layout was much more tightly spaced, and the productions were just a tad smaller. "Some headliners have complained that the stages are too spread out," said Rotella, "so we're trying to bring things in a little tighter." Sound bleed is an obvious concern when bringing stages closer together, but it was mostly negligible. The only issue came from Queen's Domain if you were trying to enjoy the Upside-Down Room, an area which embodied its name through and through.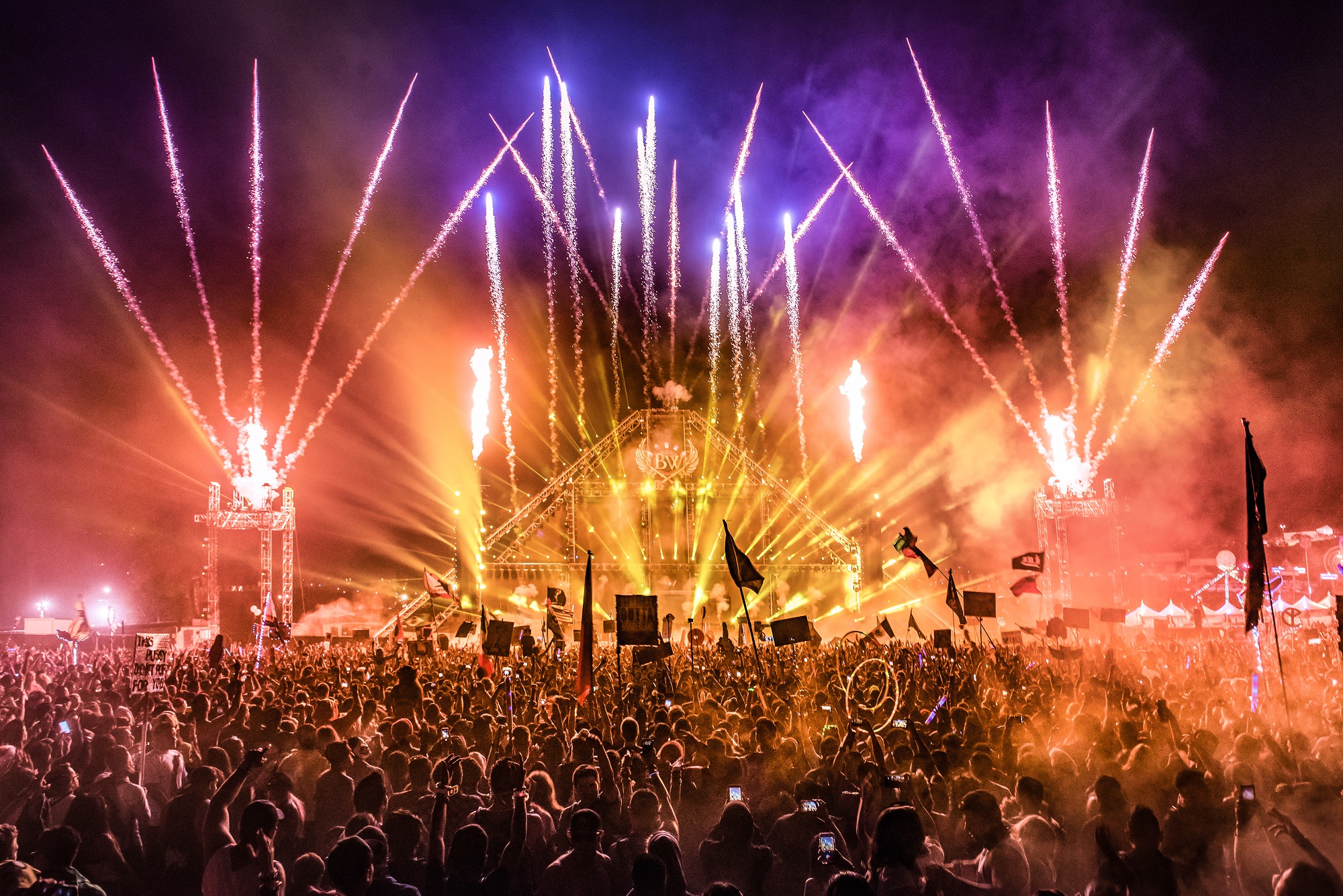 Rotella also mentioned to us that the stages this year would be a little bigger in their production, though a little less "scenic," as he put it. Queen's Domain still featured water fountains and plenty of pyro, though it seemed a little stale and characterless without any of the typical owl imagery adorning it. The LED panels at different depths was also a nice touch if you were viewing it from an angle. Unfortunately, if you were watching dead on, the effect was lost completely.
Outer Realm was an impressive stage, with three concentric LED rings around a main LED panel backing the stage. Two other towers were placed farther back to add depth and variety to the visuals, which they accomplished beautifully. Unfortunately, the set up resembled something HARD had already done for Day Of The Dead back in 2013. Stage design doesn't always have to be 100% original, but this was a little too similar for my own tastes.
As for the artists I saw, some unfortunate circumstances outside of Insomniac's or my own control prevented me from attending the event on Friday. On Saturday, I made sure to try and catch everyone from Spag Heddy to Alesso, though admittedly I spent all of ten minutes at Cheshire Woods.
Seven Lions was the clear winner of Saturday, blazing through 1h15m of trance, psy, drum & bass, dubstep, house and more in a concise and expert masterclass in mixing. Throwbacks, as well as teasers from his most recent EP, flourished on the main stage, and the crowd was giving back ten fold everything that Seven Lions was putting out. My night ended with NGHTMRE and Ghastly at Outer Realm before making the trek back home.
Despite arrest numbers reaching the mid-200s across the weekend, my own experience with ravers and security was nothing but pleasant. Most arrests were for instances of trespassing or selling drugs than any kind of unruly activity within the festival grounds, reinforcing the idea that if you're doing bad things, you should prepare to be caught.
Overall, the experience was quite on par for an Insomniac event. Plenty of eye candy to look at, activities to keep you occupied when there's perhaps a gap in artists you want to see, and of course, the Kogi truck serving dank burritos. I'd return to Beyond Wonderland next year in a heartbeat, if only for those epic sunsets at San Manuel.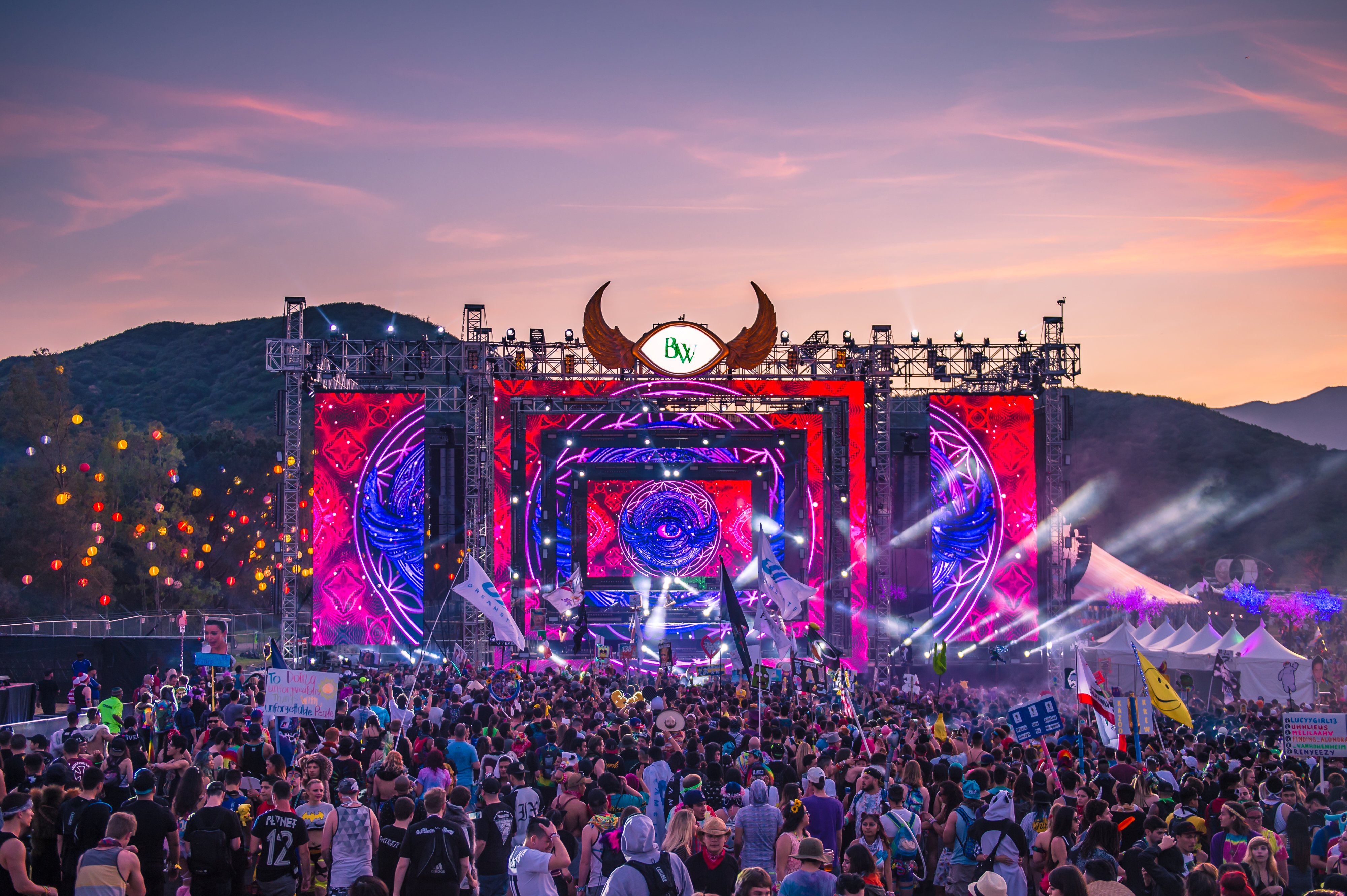 Images courtesy of aLIVE Coverage and The Holy Mountain