Alison Wonderland gave fans an exclusive, behind-the-scenes look at her upcoming Fuck Me Up On A Spiritual Level Tour setup via Instagram Live last night…
Her illuminated stage looked super baller, matching her crazy new visuals that use Microsoft Kinect technology to map her movements in real time. While rehearsing for her North American run, the DJ/producer also decided to live stream some of her new music against her management's wishes.
Those who have been to an Alison Wonderland show lately, have definitely heard the first track she previewed — "Good Enough," which she has been opening her sets with. We've also heard at least a glimpse of "Okay," also played in part during the live stream.
She shared another track previously unheard by fans until last night — her self-declared, chill pop song "Easy," which she wrote while locked in a bathroom trying to get herself out of a depressed mode.
AW also previewed her collaboration with rapper Trippie Redd, a totally unexpected yet refreshing change of pace for the producer.
Finally, she finished off the live stream with "Happy Place," another track played out in recent shows that starts off sweet and barrels straight into a sickening drop with her signature phrase "Fuck Me Up – On A Spiritual Level!"
As for when her new album is dropping, she says, "Soon."
There is still time to watch the live story via AW's account here!
Alison Wonderland – USA Tour Teaser
Playing Music around the USA and Canada in a couple of days so i wanted to show u a lil preview of my new visuals, set up.. and an unreleased song off my upcoming Album. Tix and dates at alisonwonderland.com Share this post and I will pick 4 people who shared it to get VIP meet and greet passes to their local show. 🙂

Posted by Alison Wonderland on Tuesday, September 12, 2017
Alison Wonderland Live Streams FMUOASL Tour Stage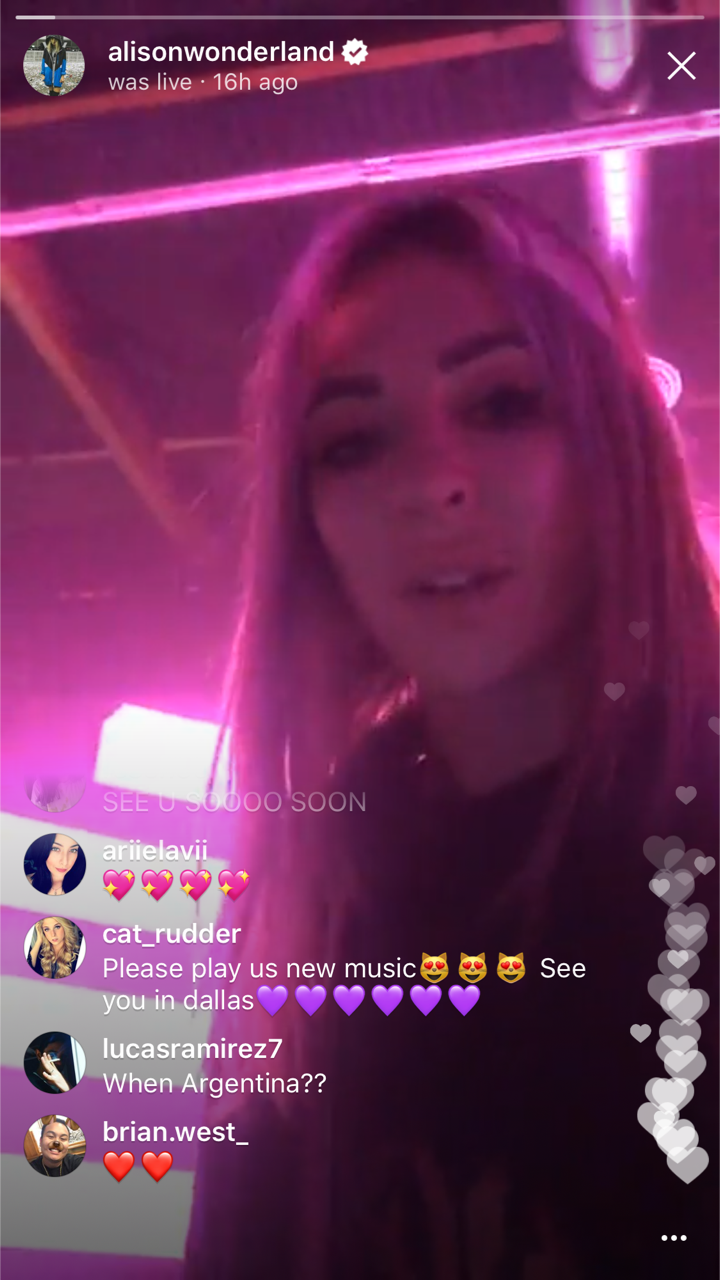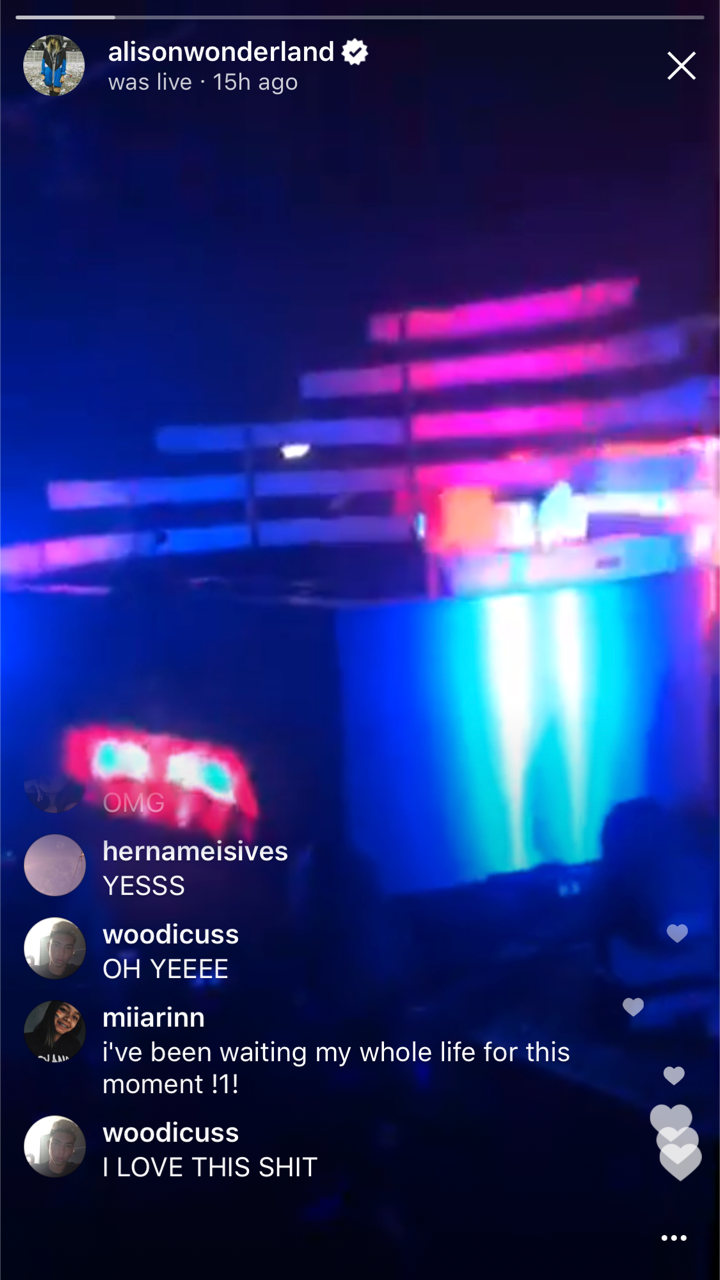 Follow: Alison Wonderland | Photo via Rukes