If you were on Facebook this past weekend, you might have seen this viral video of a massive mansion in Las Vegas being absolutely covered in spray paint – from head to toe, front to back, even the roof, this mansion became a living work of art. A collaboration between nearly a dozen artists and done in just a week, this art exhibit-slash-exercise in patience and perseverance looks amazing.
While the mansion featured many displays of Vegas opulence, like roulette, cards, dice, casino chips and more, perhaps the most start examples of iconic musicians are deadmau5 and Marshmello. Other artists like Elvis and Prince were also featured, so that should give you an idea of the level of artistry they were going for.
Deadmau5
Marshmello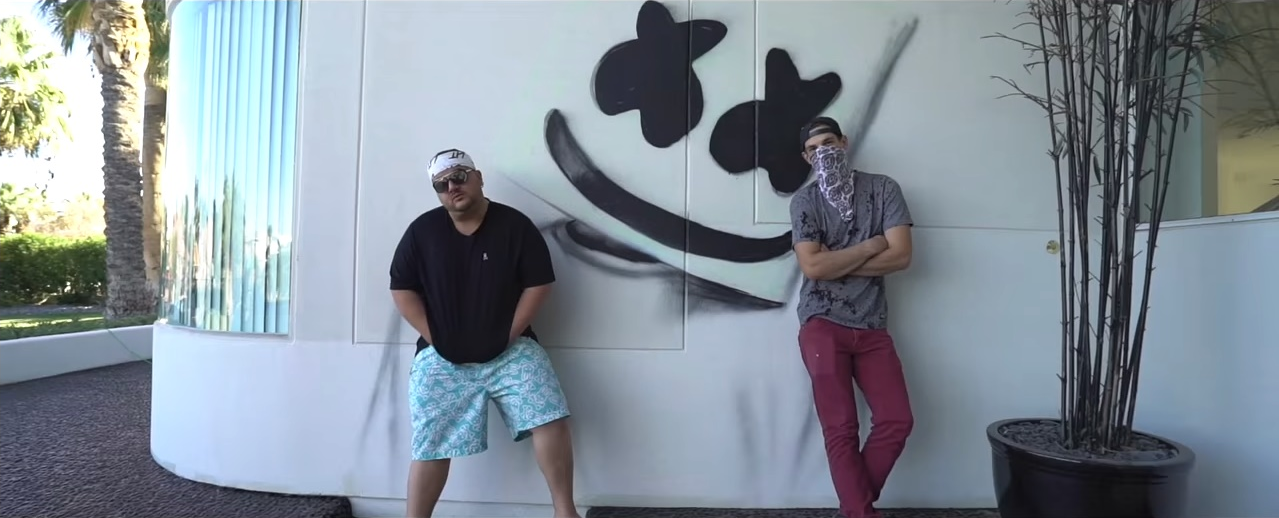 Watch the full, crazy video below!