Hakkasan Group announced in October that it was going to hold a massive benefit concert for the victims of the Las Vegas shooting a week prior. Tiësto, Zedd, Kaskade, Steve Aoki, and Lil Jon were among the names that would show up, but the event ended up being bigger than anyone could have dreamed.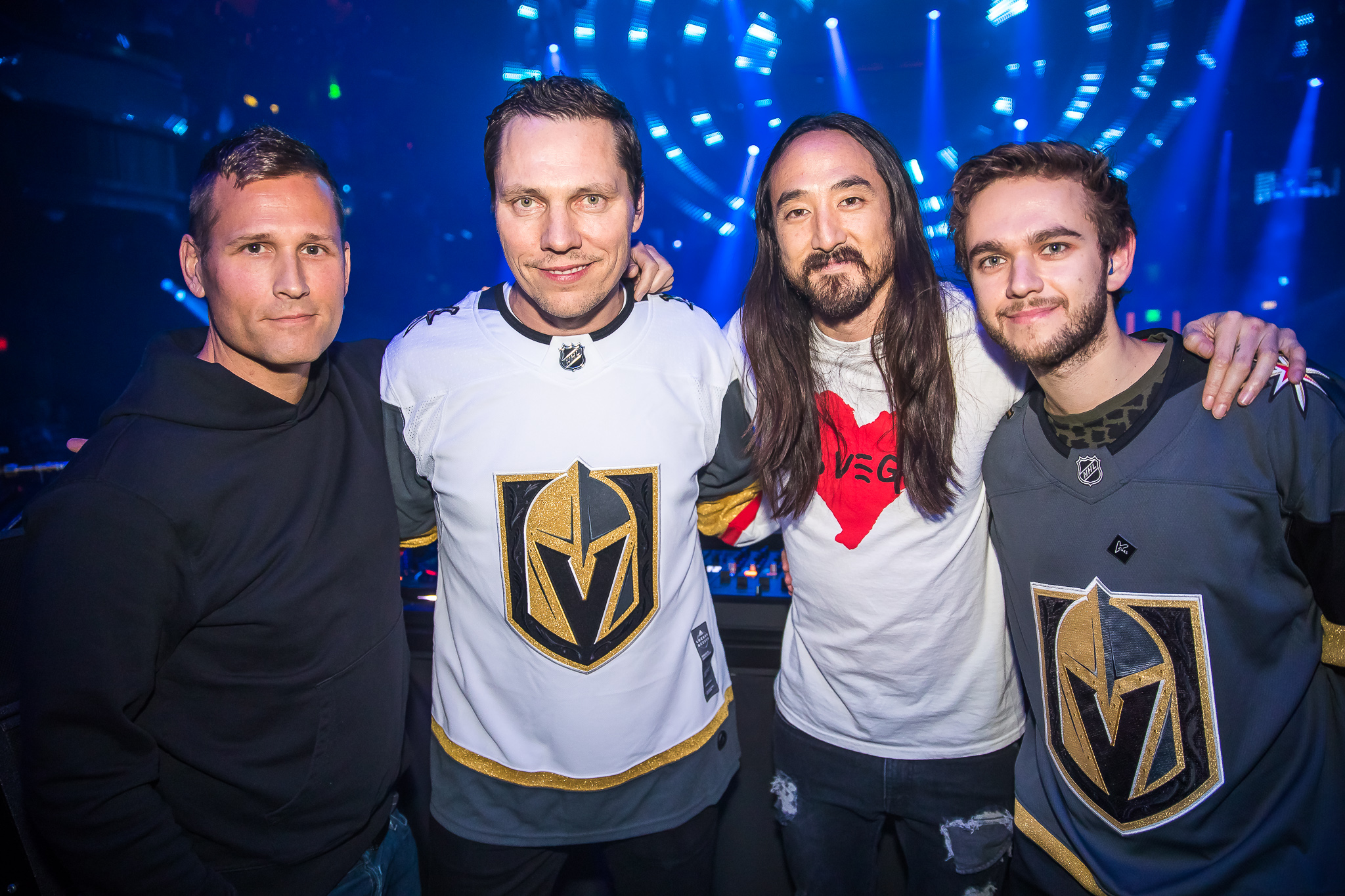 The Benefit Concert at OMNIA Nightclub was held last night inside Caesars Palace. Throughout the night, attendees were able to witness sets from Tiësto, Zedd, Kaskade, Steve Aoki, Party Favor, Cash Cash, NGHTMRE, and more in the main room, while renowned SKAM Artists Lil Jon, FAED, Turbulence, Crooked, NEVA and OB One took over Heart of OMNIA as Bojo from Vegas' Q 100.5, kept the energy going throughout the night. Adding to the excitement, UFC's official Octagon announcer Bruce Buffer participated throughout the night as he helped hype up the packed room and welcomed artists to the stage.
However, not to be outshone in her city, Céline Dion joined Steve Aoki as a huge guest on stage, and performed a special rendition of her classic song "My Heart Will Go On" alongside him. Following the incredible rendition, Aoki joined Dion atop of the DJ booth as they both showed off some of their best dance moves, while the packed nightspot collectively basked in the amazing moment. And you really haven't been to Vegas unless you've seen Steve Aoki dancing with Céline Dion, have you?
The Benefit Concert went on into the early hours of the morning as the artists played back-to-back sets, making for a tremendously remarkable affair. With the goal of bringing the community together, and to further cement Vegas as the entertainment capital of the world, Hakkasan Group raised over $1,000,000 through donations, ticket sales, and all revenue earned throughout the night, all of which is being donated to the Las Vegas Victims Fund, via the Direct Impact Fund.
In addition to the event, Hakkasan Group hosted a private dinner at Searsucker inside Caesars Palace for a number of the city's first responders. In honor of all their hard work and dedication to the community, the evening acted as a thank you and allowed them to enjoy a night out in true Vegas fashion.
Group photo via Rukes.com