EDM artists have always shown love for rock 'n roll. While most of the current generation of producers probably grew up on a steady stream of late 90s/early 2000s pop-punk and post-grunge alt-rock, lately a lot of artists have been getting in touch with some of the early touchstones of rock. Superstar Brazilian producer/DJ Alok is the latest to pay homage to the greats,teaming up with the Rolling Stones for an official remix of the legendary blues-rock band's latest single "Living in a Ghost Town."
While lots of artists have been putting out new music during quarantine, who would have guessed that the Rolling Stones would hit the nail on the head with their quarantine inspired single "Living in a Ghost Town." Now Alok has taken the blues-y original and turned it into a vibrant and bouncy dance tune. The Alok remix also maintains the inimitable vocals of Mick Jagger and guitarist Keith Richards' masterful riffs. The "whoa-oh-whoa" refrain is simple, but you'll be singing right along with it.
You also might have missed Alok's massive home live stream, that has already racked up more than 12 million views on YouTube. Alok usually posts on his socals in his native Portuguese, so you're forgiven if you lost it in the shuffle. He literally lights up the city from his penthouse, so it's definitely worth checking out.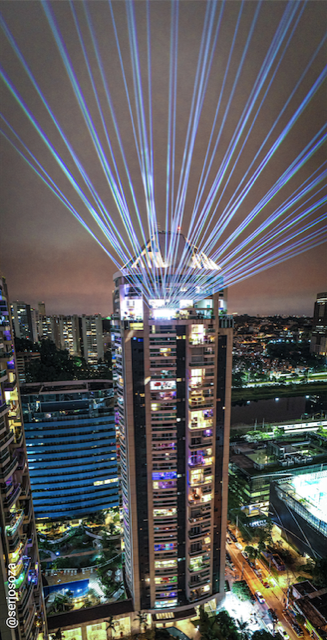 Check out Alok's remix of the Rolling Stones' latest "Living in a Ghost Town" out now on Universal.