(Photo Credit: James Coletta Photography)
Last week, Ministry Of Sound announced that their newest compilation series, dubbed The Future Sound Of EDM, would be curated by none other than Krewella. It's no surprise that Jahan, Yasmine, and Rain Man are known for having quite the eclectic taste in music in general, especially considering their backgrounds in alternative rock, metal, pop, punk, and even hip hop/R&B.
But after Krewella broke onto the scene with their Play Hard EP in 2012, people were quick to label them as a cookie cutter pop group with dubstep influences; however, with the release of Get Wet in September 2013, they proved they were anything but that. Krewella is one of the few artists out there who I would actually consider being "EDM" rather than just one or two specific sub-genres and this compilation is a testament to that; progressive, electro, dubstep, hardstyle, drum and bass, you name it, Krewella is all about it.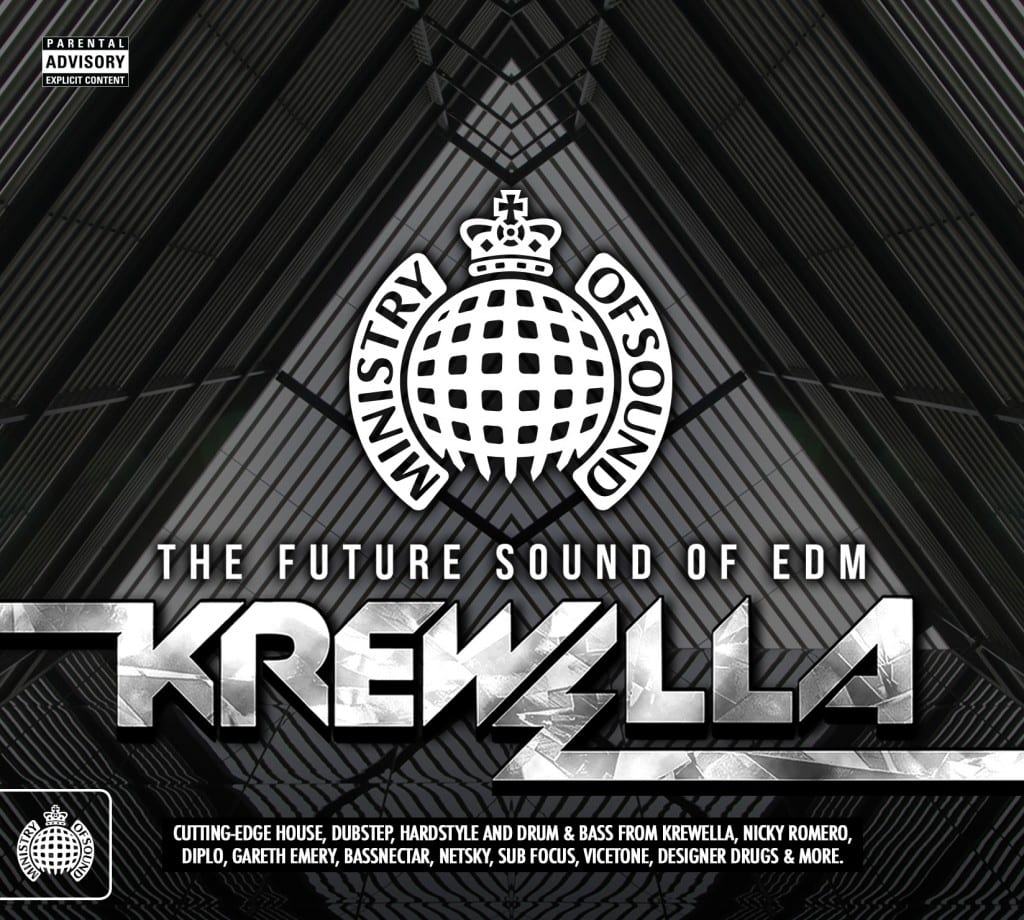 Check out the tracklist for the The Future Sound Of EDM below, which will be released on Friday, June 13th. Some of my favorite tracks from the compilation are 151 by Grabbitz, Pegboard Nerds' remix of Live For The Night, Just a Gent's remix of Kiss The Devil, Expanded by Bassnectar & ill.Gates, Without You by Netsky, Six Blade's remix of Mermaids, Abyss VIP by the Prototypes, Freefall by Metrik, Loadstar's remix of Not Giving In, and Second Skin by Loadstar as well.

CD 1
Grabbitz – 151
Sub Focus – Turn Back Time (Bro Safari & ETC!ETC! Remix)
Krewella – Live For The Night (Pegboard Nerds Remix)
Organ Donors – Make The Girlies Wet (Breeze & Modulate Remix)
Diplo feat. ImanoS, Faustix & Kai – Revolution (Boaz Van De Beatz Remix)
Wuki – Di Air
Naughty Boy ft Sam Smith – La La La (Kaos Remix)
Bel Heir – Kiss The Devil (Just a Gent Remix)
Bassnectar, ill.Gates – Expanded
Mat Zo – Lucid Dreams (The M Machine Remix)
Netsky – Without You
Krewella – We Go Down (Darren Styles Remix)
Futurebound & InsideInfo – Mermaids (Six Blade Remix)
Energy Syndicate vs Fierce DJs – Bring The Bass Back
ShockOne ft. Reija Lee – Home
CD 2
The Prototypes – Abyss VIP
Metrik ft. Reija Lee – Freefall
Rudimental ft. John Newman & Alex Clare – Not Giving In
(Loadstar Remix)
Breeze & Modulate – Bang 2 Me Nasty (VIP Mix)
Krewella ft. Gareth Emery – Lights & Thunder
(Darren Styles Remix)
Loadstar – Second Skin
Peking Duk ft. Nicole Miller – High
Designer Drugs
- The Drugs Are In Control
Vicetone ft. Chloe Angelides – White Lies
Subkilla – Urban Slayer
Kayzo – Tekken
Krewella
- Enjoy The Ride (Arthur Ash Remix)
Nicky Romero vs. Krewella – Legacy 
(Vicetone Remix)
Snails & Botnek – KRMT
RIOT – Redeemer