In the wake of a non-stop & exhausting week in New Orleans, Louisiana all I can say is "wow." After a few days of gorging myself with oysters and fruity beverages I got to experience something new… BUKU Music + Arts Project. While to me it may have been brand new, the festival has been around since 2012 when it first planted foot in the Big Easy. Now, four years later, it has grown into something massive, selling out completely this year for the first time. Riddled with delicious food, art, and scenery, BUKU has more to offer than just a star studded lineup, but lets be real… That's what we all really came for. With artists like Bassnectar, Porter Robinson, Passion Pit, Odesza, Eats Everything, Zomboy, Borgore, Justin Martin, Portugal, The Man, and Empire of the Sun popping up on the lineup this year, people flocked down to New Orleans to get a taste of this festival.
Although only two days in length, while most festivals span a full three, sometimes four, days, BUKU left me thoroughly satisfied and looking forward to next year.
Upon walking in on day one I wasn't too sure what to expect; like many others in my group, it was my first time. But once I walked up and the fences opened up to revel the main stage, the Power Plant, I knew I could expect good things. Nestled up right on the Mississippi River (well the entire fest is really, you get to walk up and down the river from stage to stage which is just an awesome touch) the Power Plant stage sits so you're just able to see the actual plant behind it, which just adds even more to the environment of this unique space. First act I caught on this stage was STS9 coming on at 6pm. While they're an act I have seen a time or two before I can never pass up a set by them and boy did they have the whole crowd moving busting out songs like When the Dust Settles and World Go Round.
Even before catching STS9 on the main stage I got to dip my toes into the BUKU experience with another familiar yet favorite act of mine, the always lovely, Claude Von Stroke, who took the stage in the Float Den. A massive warehouse used to house, you guessed it, floats. Being surrounded by these huge and colorful structures only added to the awesomeness that was created over the course of the two days.
This first day was a whirlwind i'll be honest. Running from stage to stage just to make sure I could soak in the magic that was offered up on the first day by all the artists who played like Zomboy, RL Grime, Empire of the Sun, Thomas Jack, Die Antwoord being among some of the names I couldn't miss. With all the acts that day providing fantastic sets I was exhausted come midnight when Die Antwoord took to the Float Den to close out the night. But my soar feet and tired eye's didn't hold me back from enjoying their energy filled set, even if the speakers went out. Twice. That most certainly didn't stop this South African duo either. Come the second blow out Yolandi Visser took to the stage to freestyle for the crowd while they fixed the issue behind the scenes.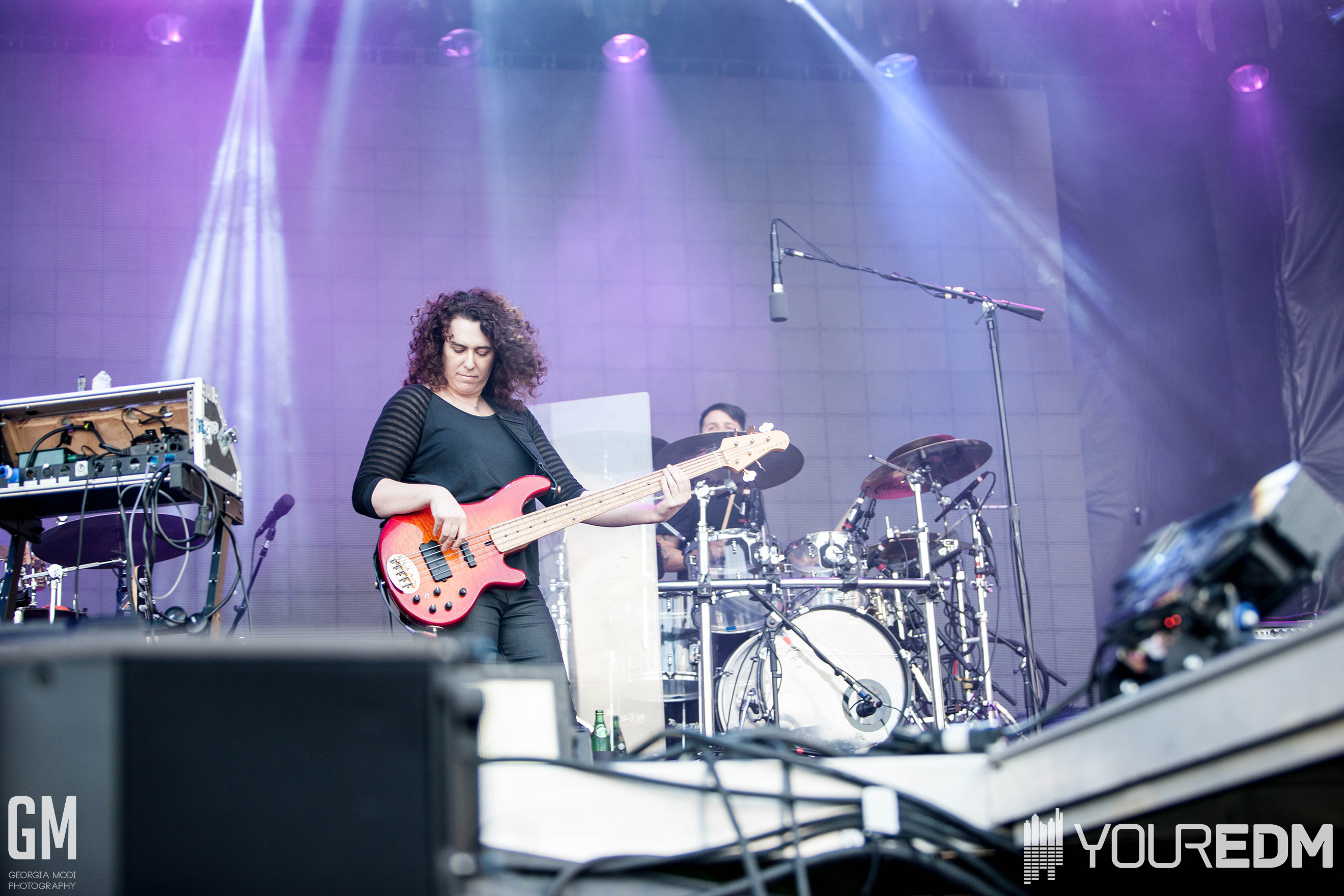 After a barely decent nights sleep I dragged myself out of bed, got some delicious po-boys in the french quarter, and made my way to the second and final day of BUKU Music + Arts Project. Today was just as packed as the first with XXYYXX, Slander, Odesza, Passion Pit, Borgore, Bassnectar, and Porter Robinson among some of the names rounding out the last day. Just like day one I bopped around from stage to stage trying to check out as much as I possibly could and get my fix in before the day was up.
After wondering around for most of the beginning of the day I made my way back to the Float Den for Odesza's set at 7pm to really get the night into full swing. Last time I saw these guys I was standing in the rain during Chicago's Wicker Park fest with all my friends having a blast, so this performance had some living up to do and thankfully I enjoyed every second of it. The night followed with some Passion Pit, a quick stop at Borgore and Lil B, and some Bassnectar to close out the Power Plant stage. Too be honest I have never been the largest Nectar fan, his sets have always lacked something for me but this time around it seemed to be different. Whether it be the environment, set, or food high I was still on from the delicious gyro I scarfed down Bassnectar really delivered that night and I couldn't have been more pleased.
Finally with some time to kill before Porter Robinson closed out the whole weekend in the Float Den I dragged my friends to the Back Alley stage, a little set up tucked right along the river which made for intimate yet awesome sets. Justin Martin B2B Eats Everything were on the decks, a Dirtybird Record lovers wet dream. We sat on the sides to rest our feet but the music from these two couldn't stop us from moving and same goes for everyone around us. As more and more people filtered in now that Bassnectar had ended his set this tiny space was starting to fill up, making it a non-stop party. As much as I hated to leave my spot and get away from, what was probably my favorite set of the weekend, the clock struck 11:45pm and it was time to secure our spot for Porter.
I wasn't one of the lucky ones to catch Porter Robinson's Worlds tour when it made its stop in my city unfortunately so the fact that I was getting to experience it here at BUKU made it all the more special. While of course this was a slightly different version than the original (since it had to be packed into only an hour) it was still beautiful. The lights, the music, the story that was told all still flowed together perfectly. The only thing better than getting to see this was getting to see Porter at his after show that night… which I can't even put into words. Its a story for a whole other time. To sum it up in simple terms, Porter Robinson killed it that night.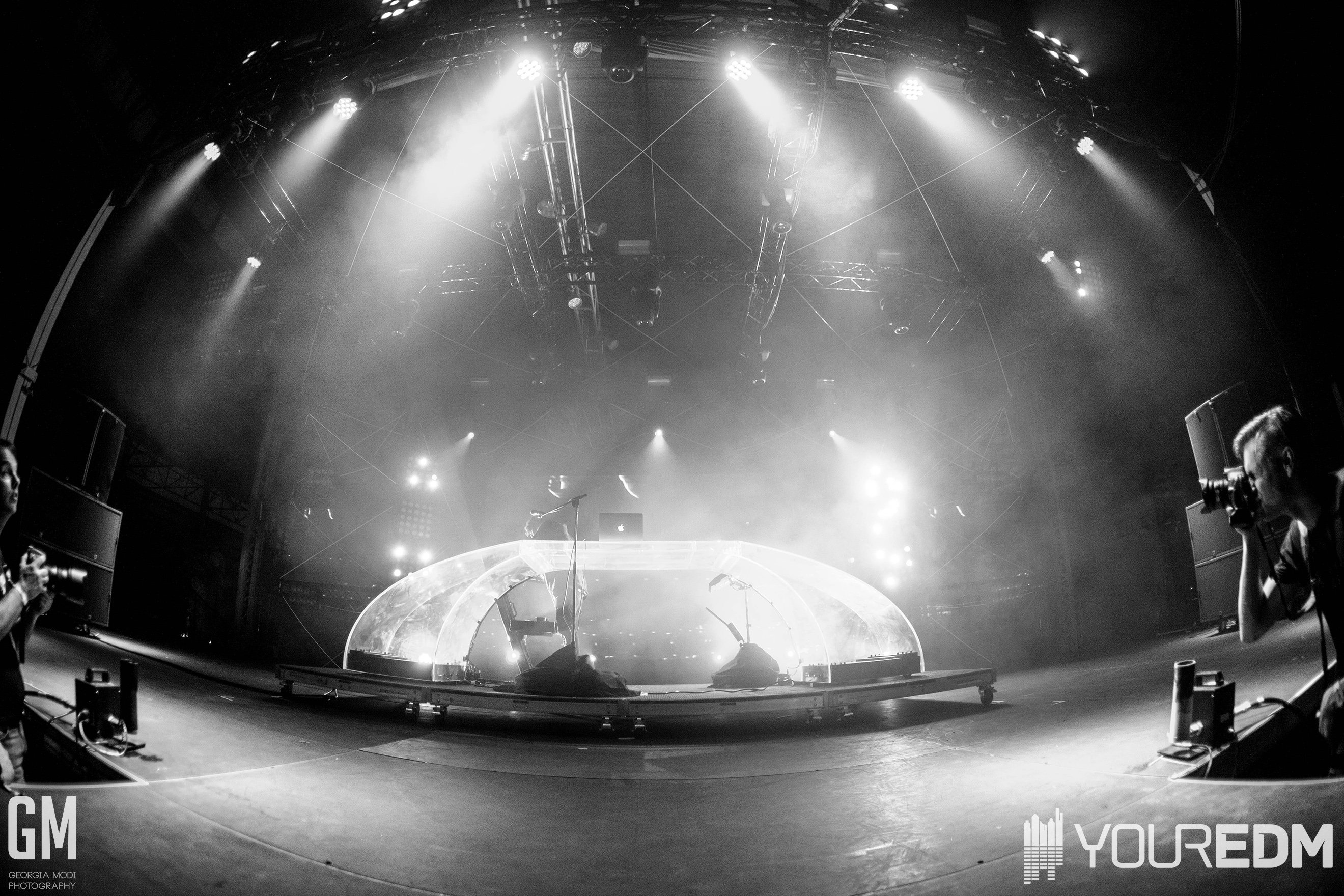 When it comes down to it being a fan of electronic dance music can be tough sometimes, we get blasted left and right with lineups, releases, collabs, you name it. It can be a lot to keep up with and a lot to process. In turn it can make a lot of us stick to what we know and only that. It can make us fall into a routine of going to the same events time and time again (don't get me wrong, its not necessarily a bad thing, I do it to. Heck this will be my 4th year at Electric Forest!). But theres no better feeling than getting to step into something totally foreign and new. I couldn't have been happier to start of my 2015 festival season in a city that I knew well but a festival I was a virgin to. So if you're like me and looking to step out of your bubble and break the cycle take a look at BUKU for 2016. I can only imagine what they have in store.
Shot by: Georgia Modi Photography
For the full album and to tag photos check it out here!
Day 1
[foogallery id="119648″]
Day 2
[foogallery id="119703″]