For the third year, Hundred Waters is curating their own special festival called FORM Arcosanti. Last year's lineup was a masterclass in how to construct and book a unique and fulfilling lineup, and this year is no different – albeit with some bigger names this time.
Skrillex, Bonobo, Four Tet, Ryan Hemsworth and Mija join Hundred Waters this year, bumping up the appeal of the festival about a thousand fold to the typical crowds. Despite that, the rest of the lineup features a variety of artists, known and unknown, that offer attendees the opportunity to jump out of their comfort zone.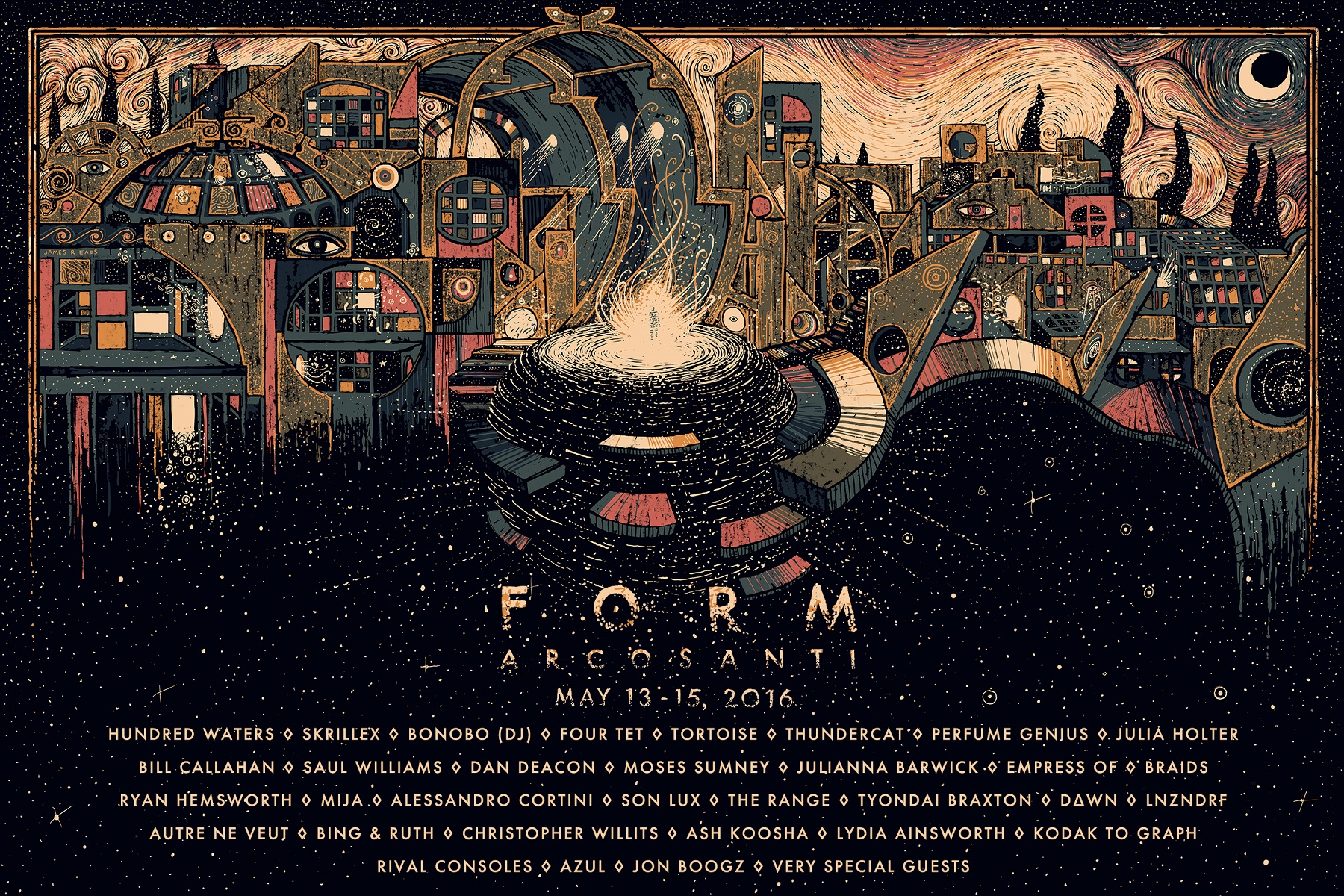 Even looking at the lineup, it's still not the most unique thing about the festival. No, that honor goes to the application to attend. Aside from the typical name/email/birth date used to set up an account on the website, users are expected to write about what "roles(s) does creativity play in your life," and even how you "see yourself contributing to the experience."
From this, it's not hard to gather that FORM Arcosanti is a wholly unique experience, let alone festival. The application form is here if you'd like to give it a shot; we certainly encourage everyone to try and go this one.
Photo via Infinite Legroom