Some quality Twitter beef just went down between Tisoki and Medasin, and it all centers around Skrillex.
For those not privy to the Medasin vs. Skrillex drama, here is a quick rundown:
– The "Humble" Skrillex remix came under question for sounding suspiciously similar to Medasin's "Territory."
-Skrillex and Medasin tried to talk it out, even via FaceTime, but it didn't really go anywhere.
-At a recent Medasin show, fans started a "F*ck Skrillex" chant and Medasin went with it.
Ok, now that we're all caught up, this is where Tisoki comes in: "imagine being so salty over a chord progression that u have to start a 'fuck skrillex' chant at your show lol."
Medasin was quick to answer back: "I didn't start the chant, the crowd started it themselves when I played territory and I just thought it was funny, moron."
Read the screenshots below…
Tisoki and Medasin Twitter Beef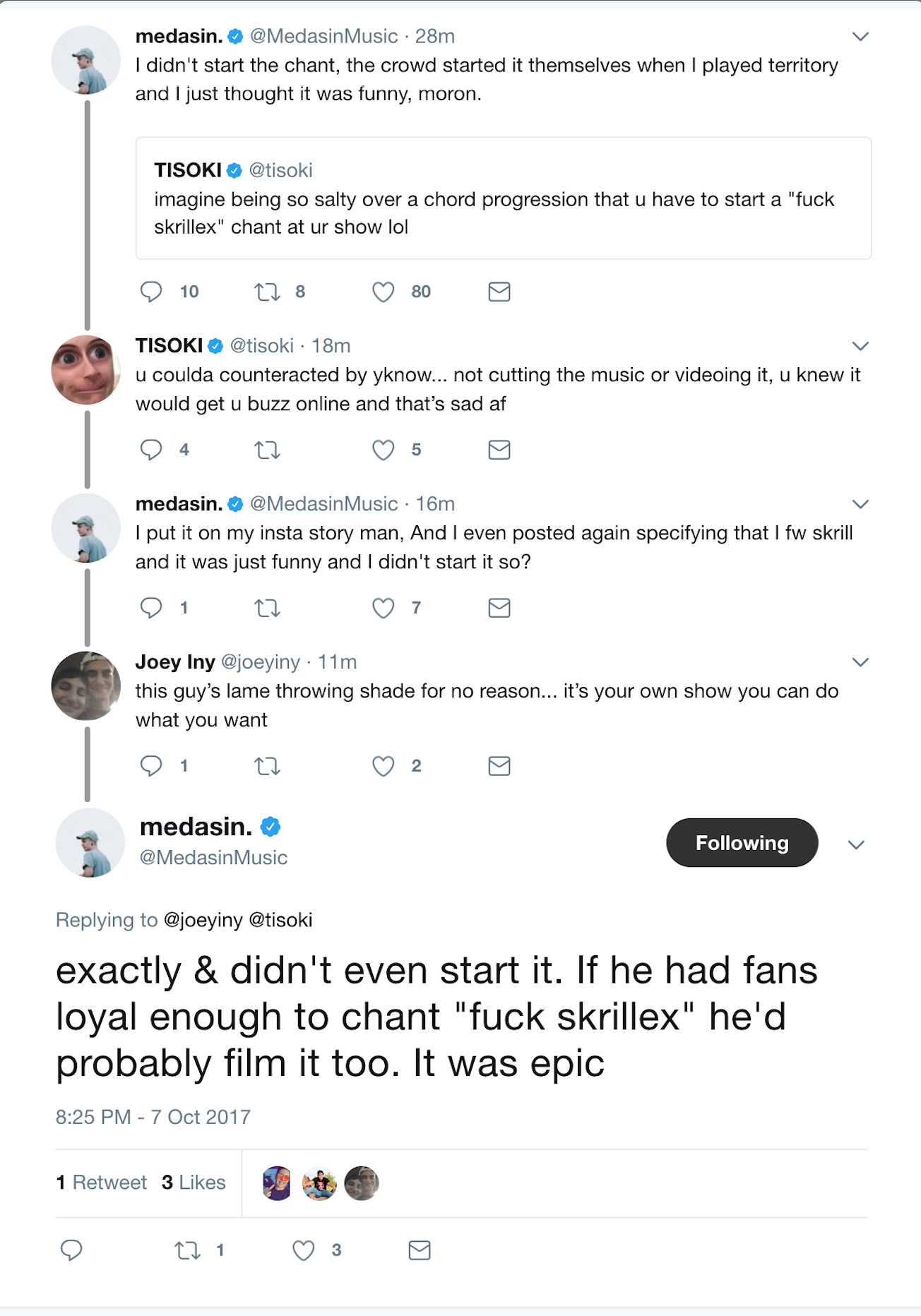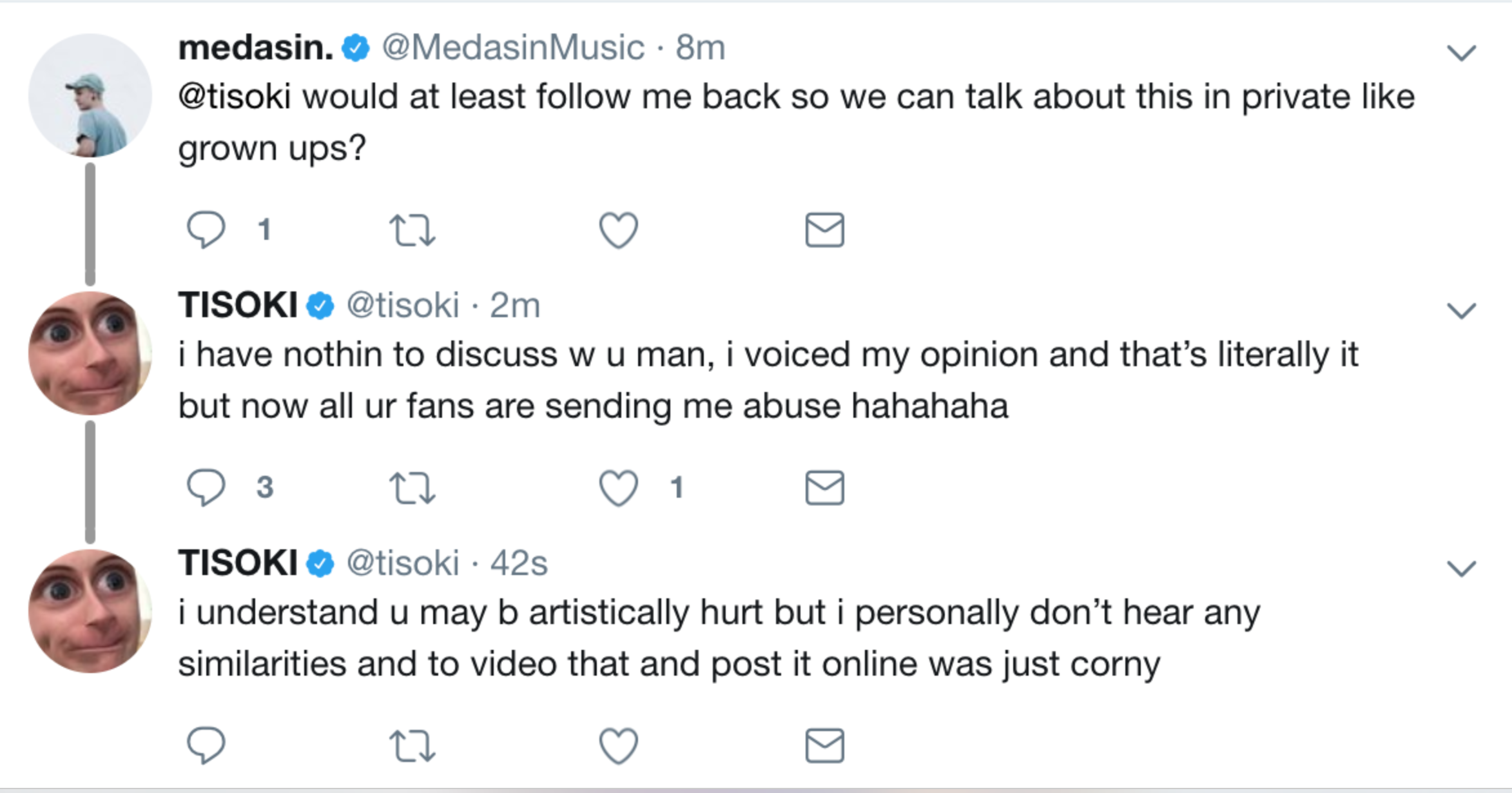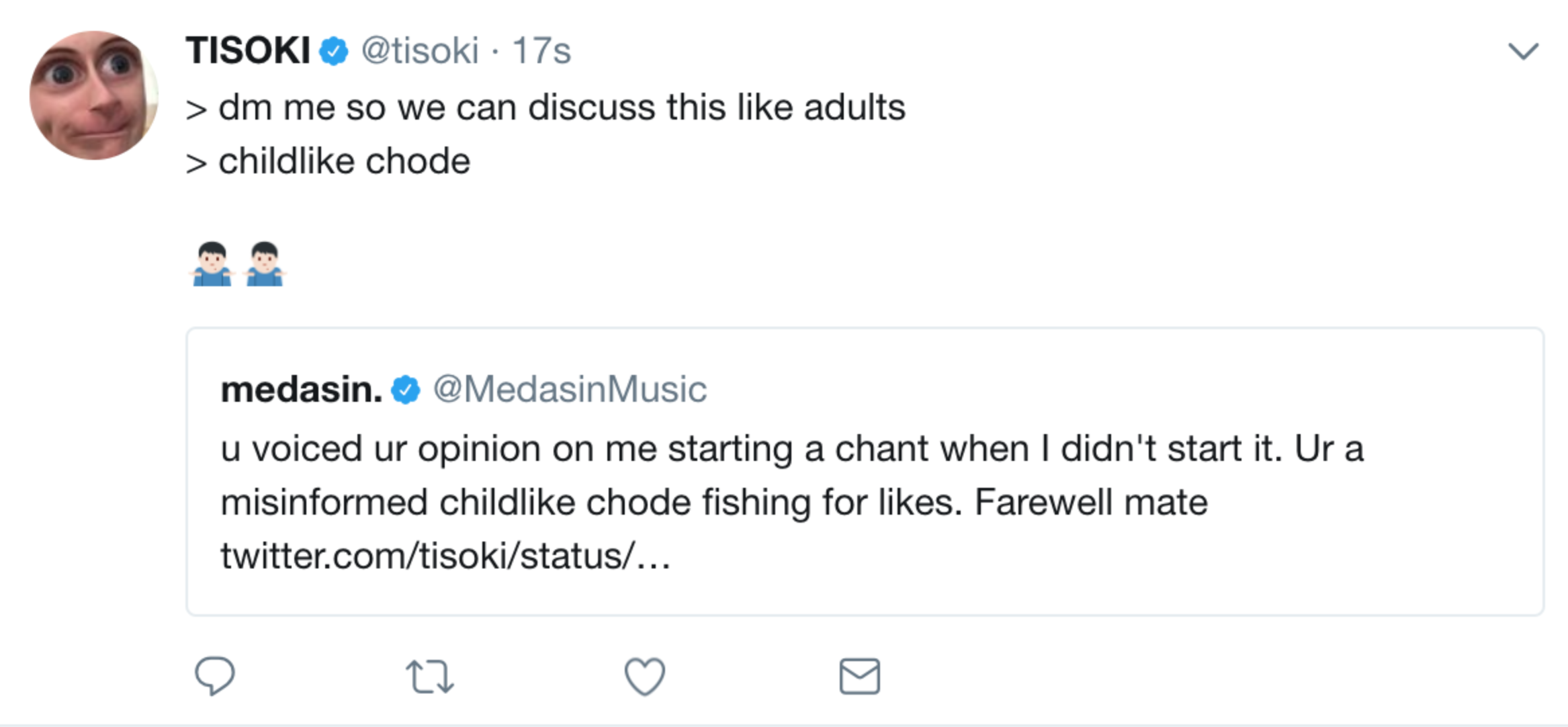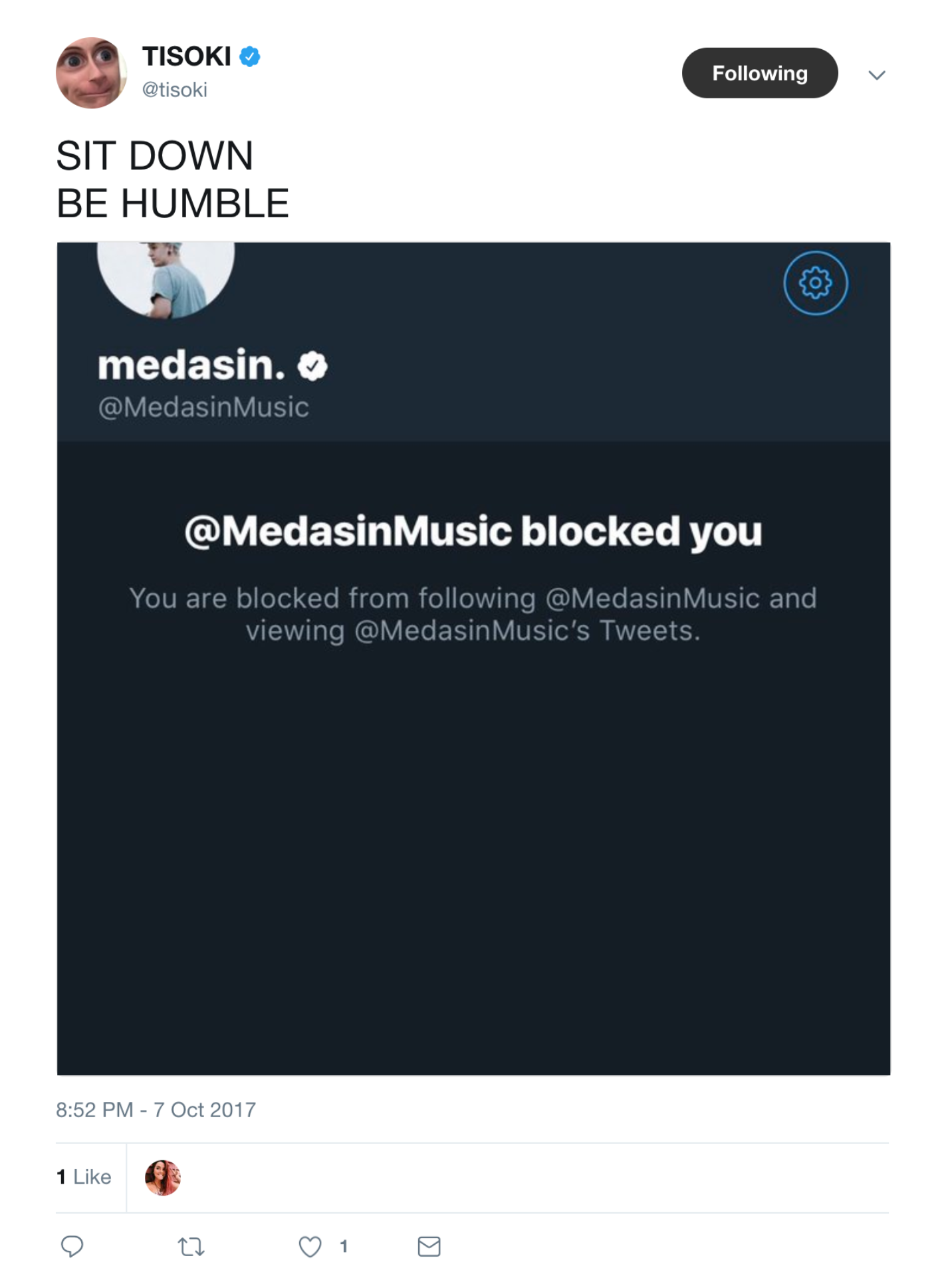 We hate to pick sides but Tisoki definitely got the last word in… Touché.
Photo by Jas Davis