Party Favor's latest EP, Party & Destroy, was a raucous collection of music that we're still bumping weeks later. The best part about the EP though is its namesake, and Party Favor's ability to really put all of that into action.
Party Favor & his team took the spirit of the EP and created a release party that exceeded expectations. In one room was a raging party with guest sets from YDG, Jauz, and of course Party Favor himself. In the room next door, his team had set up a rage room – a place for you to just go ape wild and break shit. Valentino Khan, Brillz, Carter Cruise and even I took turns breaking TVs, chairs, wine bottles and more – it was a lot of fun.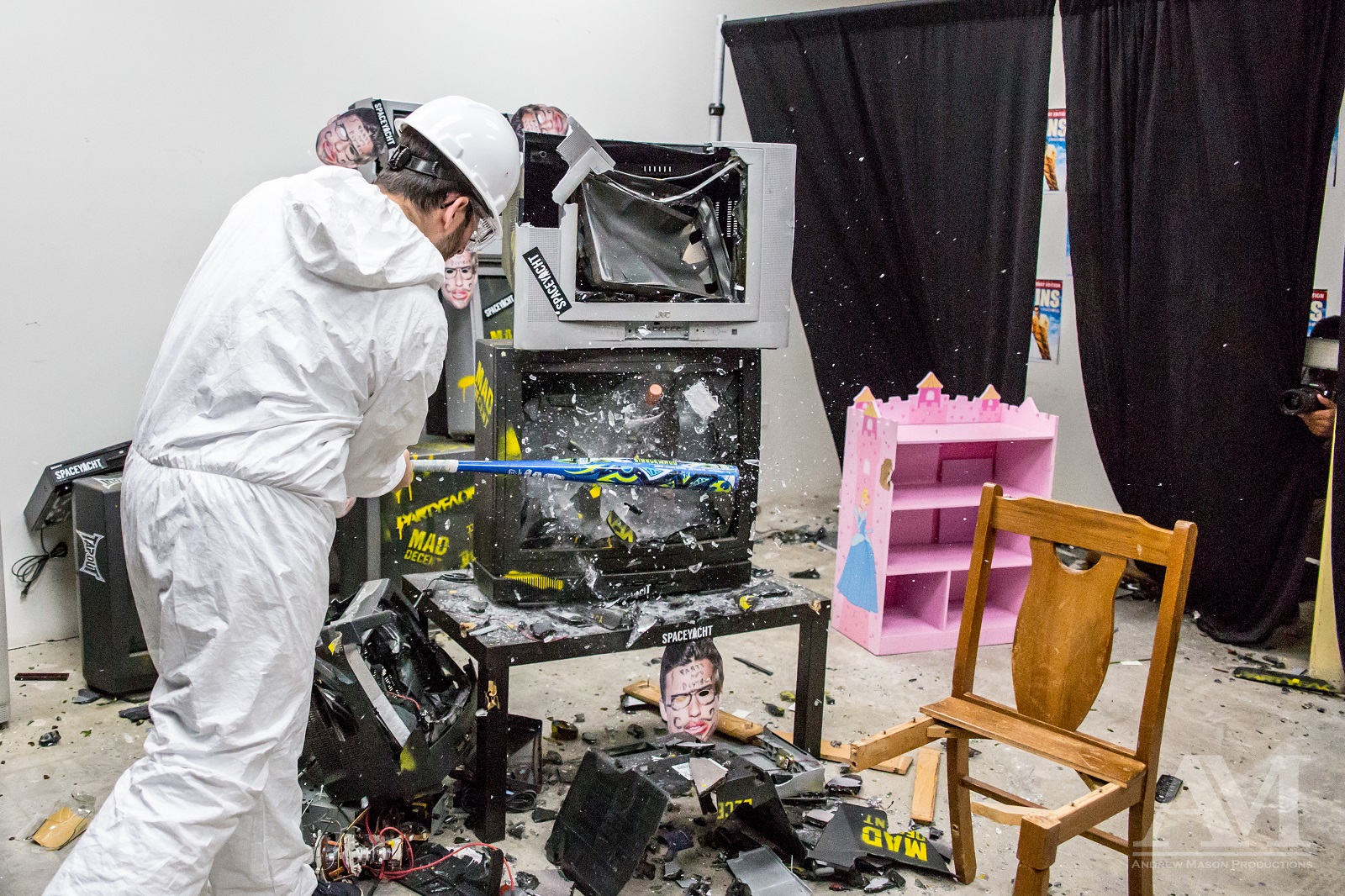 That was only the release party though! Party Favor has also announced a full tour to go along with the album and you're definitely not going to want to miss it if it rolls through your town.
Tickets will be on sale at -> PartyAndDestroy.com
If you're looking the crème de la crème of Party Favor shows, you're going to want to pay attention to the Los Angeles date at the El Rey on October 8. We hear there are going to be a bunch of special guests. *wink*
Tickets for that show are on sale here.
EP Release Video Credit: James Torres