At the beginning of this year, we released a list of "most anticipated albums" for this 2014. Of the 10 that were listed, only 6 actually got released – Madeon will be next year, Nero seems to be late, and we're not sure about Prydz or Pendulum, right now. The others, however, have all been released with as much fanfare as you would expect from names like Skrillex, Knife Party and deadmau5.
2014 saw more albums than likely ever before (I don't have the numbers to back it up, but it's a lot). Over 110 albums were released this year from small names such as Baq5 to legendary producers like Aphex Twin. There were an absolutely ridiculous amount of debut albums this year, as well, from names like Sylvan Esso, Moody Good and RL Grime. As we look back at 2014, there has been a lot of controversy surrounding ghost producers, big room house, festival security and even fights at shows. Yet despite the popular consensus that EDM is dying or that one note festival drops are destroying creativity among producers, this year has shown that so many amazing productions can come out that completely change the game. Certainly, the opinions surrounding Worlds or Recess have changed how Porter Robinson and Skrillex are viewed by many fans, and that's how it should be. Music and EDM are fluid entities that change with the times.
I could go on about how creative some of these producers have been this year, or how much some of their efforts have fallen flat. With over 100 albums, there is bound to be a good amount of all groundbreaking, mediocre, satisfactory or even straight-up bad albums. In this article here, we're going to focus on the best of the best. Much of this is my own personal opinion, but I have taken great care to actually listen to each and every album on my list (seriously, I've listened to over 100 albums in the past three weeks, my ears are so done). Albums that normally would not have made it onto my radar actually ended up surprising me the most, and maybe one or two of them actually ended up in this top 10.
Without further ado, #Your2014 Top 10 Albums.
10. SBTRKT – Wonder Where We Land
SBTRKT, much like Zhu, hides his face behind a mask on stage. Even though we know SBTRKT's identity, anonymity is still emphasized, though still less than his mysterious deep house counterpart. Nonetheless, their desire is the same – to let the music speak for itself. Wonder Where We Land is his second album, his first was in 2011, and does not fall prey to the sophomore slump. If anything, his sound has become more pronounced, more innovative, and more genuine. With a penchant for blending urban/hip hop with electronic, this album, which features a variety of vocalists, is his strongest set of work yet.
9. Haywyre – Two Fold, Pt. 1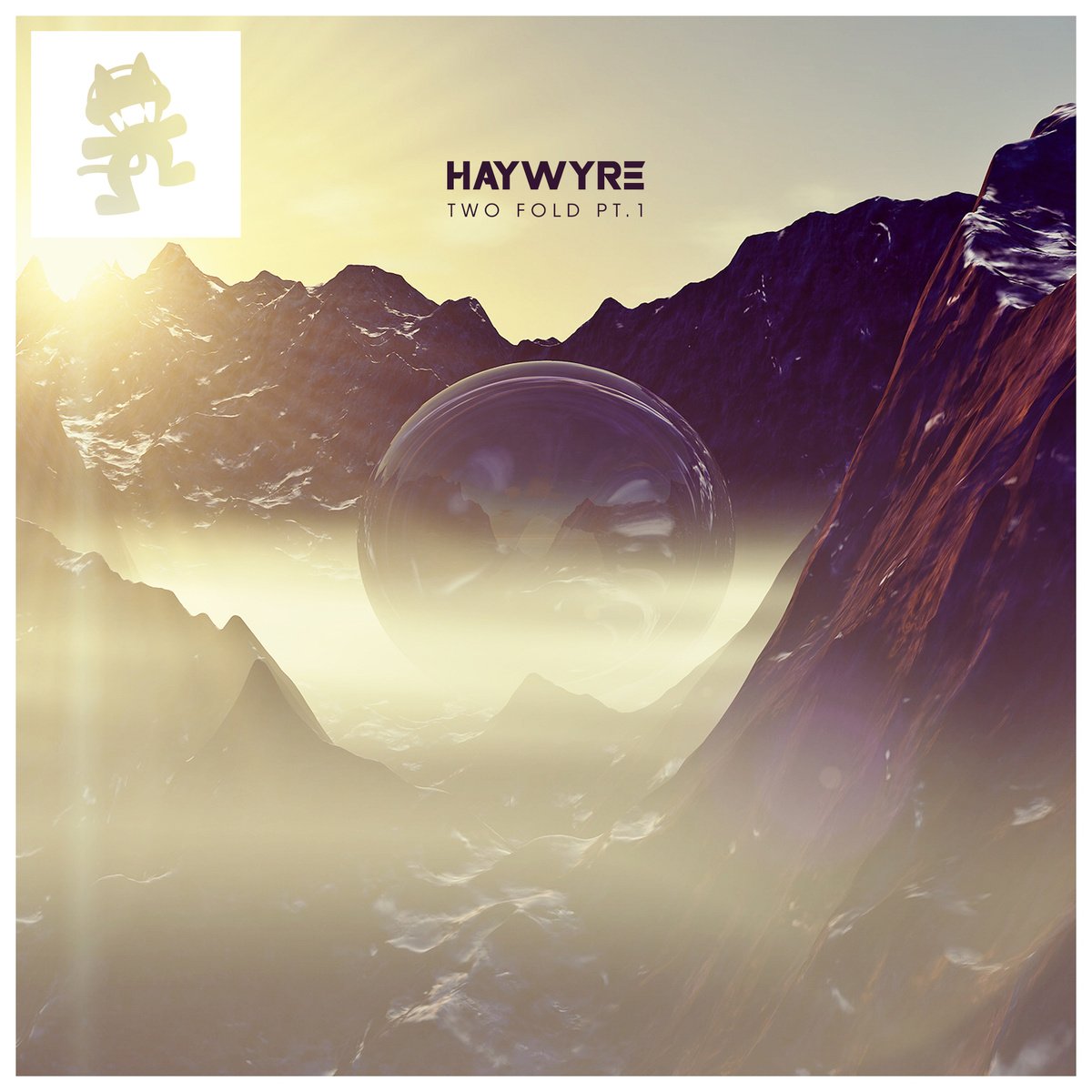 Though Haywyre has risen out of obscurity thanks to Monstercat, he has been releasing music/albums since 2009. Martin Vogt has been studying piano since the age of six, and his classical training is reflected within his music that contains some of the most beautiful melodic progressions found in EDM today. Two Fold Pt. 1 is the first ever album released on Monstercat, and it's obvious to see why that honor belongs to Haywyre. Between the glitch filled glory of tracks like "The Schism" and even pseudo-deep house/tech tracks like "Permutate" featuring Sotto Voce's Zeros, the album features a variety of soundscapes that demonstrate clear as day Haywyre's artistry.
8. Metrik – Universal Language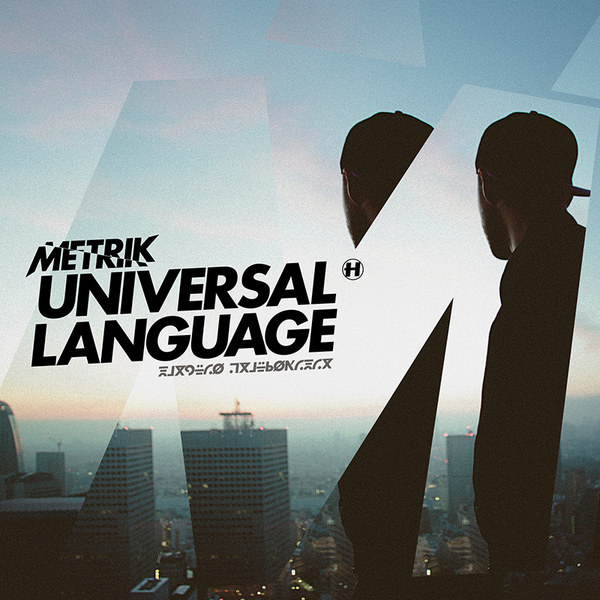 My track by track review of Universal Language after its release should be enough to convince you of its place on this list, but in case it isn't, I'll give you a couple more reasons. I honestly had trouble deciding between this album and State Of Mind's Eat The Rich, but Metrik ultimately came out on top because of his struggle to break the mold of traditional DnB. From the use of professional voice actors, to the deconstruction of typical DnB tropes, Universal Language is the strongest DnB album this year. It does not rely on tried and true elements of jungle or ragga or even garage, but breaks molds and reinvents the genre, for the better in my opinion.
7. Moody Good – Moody Good
16bit were a legendary duo in the heavy dubstep scene. When they split up in 2012, it's possible that their absence left dubstep to go through the changes it did from 2012-2013, but we can't be sure. Eddie Jefferys' return as Moody Good this year has brought that magic back though, in a huge way. Signed to OWSLA, there is no doubt that the future is bright for Moody Good. The album produced one of the heaviest singles this year, "Hotplate," and continues to be lauded for its revolutionary and, at the same time, retrospective approach to dubstep. This is not your average Excision or Datsik dubstep banger record. Contained within this album is the soul of a warrior who has fought to survive, and we acknowledge his struggle.
6. Sylvan Esso – Sylvan Esso
I wouldn't blame you for not knowing Sylvan Esso. Remember the aforementioned "under the radar" albums? This American duo is the one who rose above the rest to make it to #6 on this list. Singer Amelia Meath is a large part of that reason, lending her voice to the majority of the tracks on the album and injecting a lethal dose of talent and melody to the productions. Producer Nick Sanborn should not be discounted, however, as his beats are both unique and familiar, giving a worldly feel. I honestly didn't believe this duo was from North Carolina when I looked them up, instead imagining them from some small European country. Their blend of techno, house and experimental productions keep you guessing throughout the album.
5. Dillon Francis – Money Sucks, Friends Rule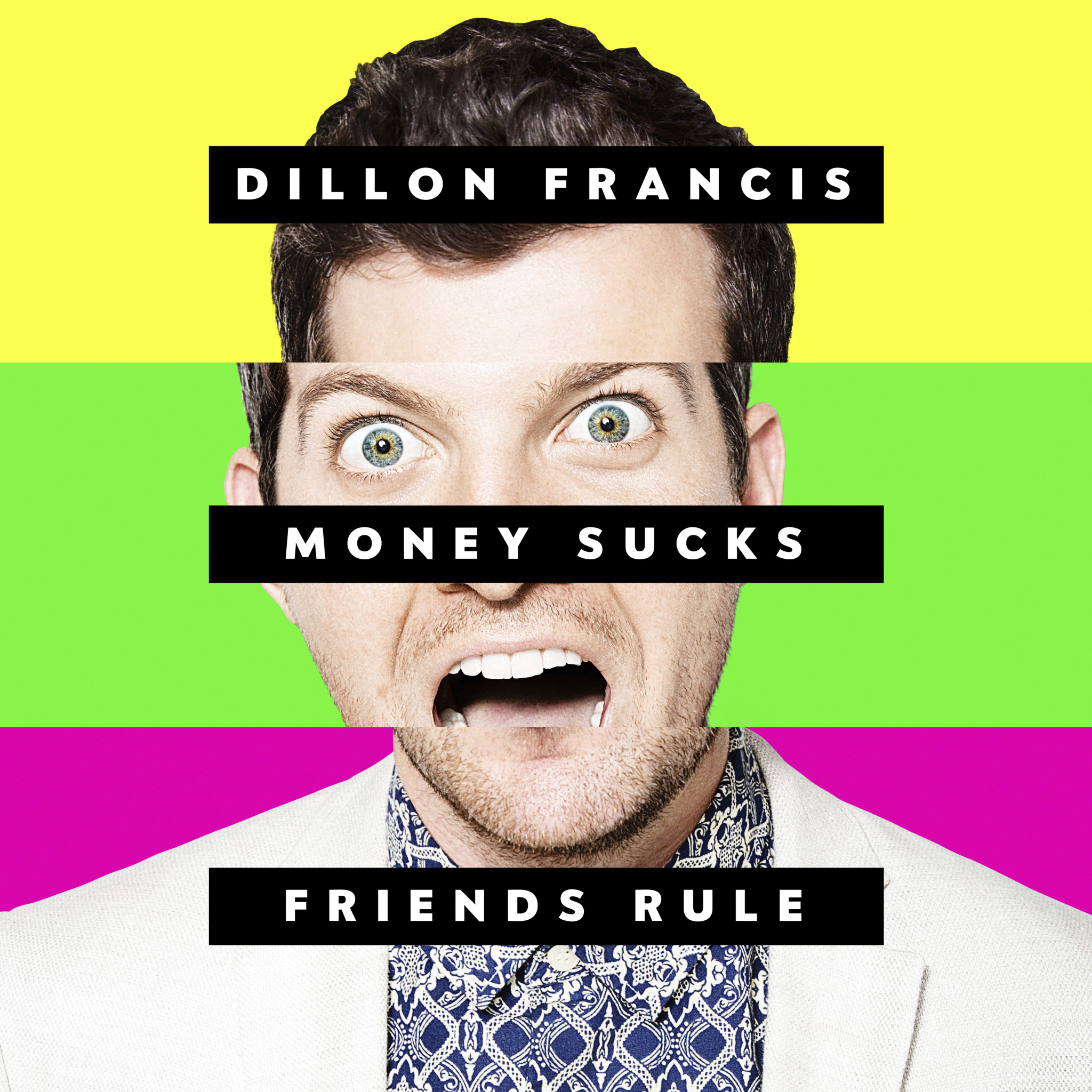 The inclusion of this album in the list should not be a surprise to anyone. As Dillon's debut album, it will forever set the tone for his career for the next year. (Yeah, I know what I said.) As one of the most recognizable faces and personalities in EDM, it should be noted that his tastes will likely influence future productions and styles. Songs like "Drunk All The Time" and "Love In The Middle Of A Firefight" which emphasize guitar-driven melodies and featured vocals from more recognizable figures might become the norm, or at least more prevalent. On the other hand, obvious turn up songs like "Get Low," which are actually at a minimum on the album, solidify his presence as a DJ that's intent on giving his fans a good time.
4. Bassnectar – Noise vs Beauty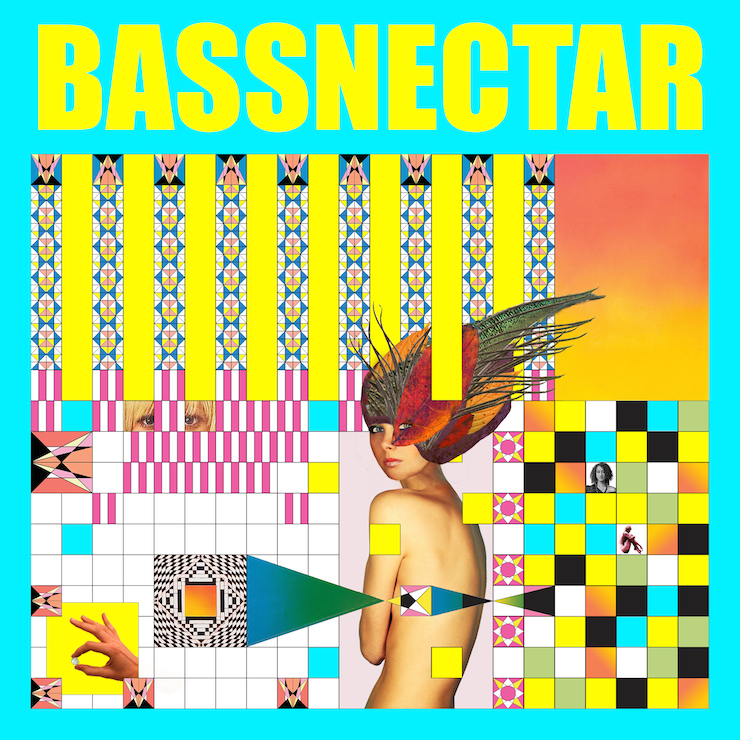 I know so many people who would be furious with me for not including Bassnectar on this list, but that's not why it's here. Noise VS Beauty lives up to its namesake in that there is a very noticeable conflict between the beauty of sounds in electronic music and the sounds that are just noise. The opening track "F.U.N." exemplifies this conflict, beginning with piano and strings, instruments that characteristically have a history of beautiful music; the drop presents the other side of that coin, with harsh and dissonant synths that evoke a much different feeling. As the track bounces back and forth between these two motifs, it is preparing us for the journey that lies ahead. Bassnectar is a true musician in his ability to craft music that means more than the surface tends to show. Tracks like "You & Me," "Ephemeral" and of course "So Butterfly" are incredible insights into his softer side, while collaborations with Jantsen and The Upbeats on "Lost in the Crowd" and "Gnar," respectively, are significantly more rough around the edges. If the next three albums had not been released this year, a #1 spot would be a no-brainer. However, that is not the case and so at #4 it remains.
3. Knife Party – Abandon Ship
I'm going to say it – Rob Swire is a genius. Though he is not the only member of Knife Party, he is the face of the group, and previously Pendulum as well, for a reason. His insights into musicality and sound design have propelled every project he has been a part of to stardom. Though I would rue the thought of diminishing the contributions of "bandmate" Gareth McGrillen, this is a generally accepted truth. The truth here is no less applicable than in reference to the duo's debut album Abandon Ship. After two wildly successful (and one slightly less successful) EPs, with 2014 being the year of albums, a tracklist longer than 4 was to be expected. Track names such as "Micropenis" and "EDM Trend Machine" belie the true nature of the work, however, and attest to the playful and flippant nature of the duo.
The true worth of the album shines in the progression of the tracklist and the genres it so carefully chooses to display. While early Knife Party was primarily known for their wildly party-anthemic electro house, Abandon Ship's goal is much loftier. Employing genres from progressive house to trap to drumstep to tropical house, the title of the album is a way to off-handedly remark at the state of EDM and how narrow it has become. By throwing away all instance of consistency and normality, Knife Party successfully demonstrates their ability, and in fact willingness, to say "F**k that noise" and do whatever they want – and they do it well. Besides being one of the most well-produced and mastered albums I've heard this year, the sound design on each track is blissful, audio perfection. While you may not appreciate how silly the album is at times, it shines wonderfully behind a veil of serious works or progressive ideologies. Rob and Gareth knew full well what they were doing, and I don't expect them to apologize for it anytime soon.
2. Porter Robinson – Worlds
What will oddly and likely be one of the more controversial choices on this list is Porter Robinson's debut album Worlds. It still continues to astound me how so many people absolutely abhor, loathe, or detest this album – use whatever verb you like. There are just as many people who like it, however, and therein lies its controversial nature. While Porter's goal may have been a bit lofty for a debut album from a 22-year old, that is no reason to decry the actual merit of the work. Whether you are sour that his Spitfire sound is likely retired, or bitter about the nature of his live tour, this album, the one right here, is no less than a work of art.
Listening to it now after having listened to it more than a couple dozen times likely gives off a different feeling than it did the first time. It was like unwrapping a present – after being teased by singles like "Sad Machine," "Flicker" and "Lionhearted," the release date of the album was like Christmas morning, opening a present that had hidden gifts one after another. Standout tracks soon made their way to the surface such as "Fellow Feeling" and "Fresh Static Snow," though when seeing the tour, it was still "Lionhearted" that everyone was waiting for. Even after listening to Worlds so many times, it continues to fill me with a very warm feeling, something like coming home during the holidays.
Porter himself sang on a handful of the tracks, attesting to the fact that this was in fact a truly personal work. Through various interviews preceding the release of the album and during the tour, he revealed his motivations behind the work and why it was so important to him. Astralwerks was a huge supporter of whatever Porter had in mind, and so he was able to work with even less pressure. All motivations and reasoning behind the album culminated in the #2 album this year, which continues to get both seemingly equal amounts of praise and criticism. In the end, music will be subjective and I leave you all to formulate your own opinions. However, this is a beautifully crafted work that deserves recognition, nonetheless.
1. Odesza – In Return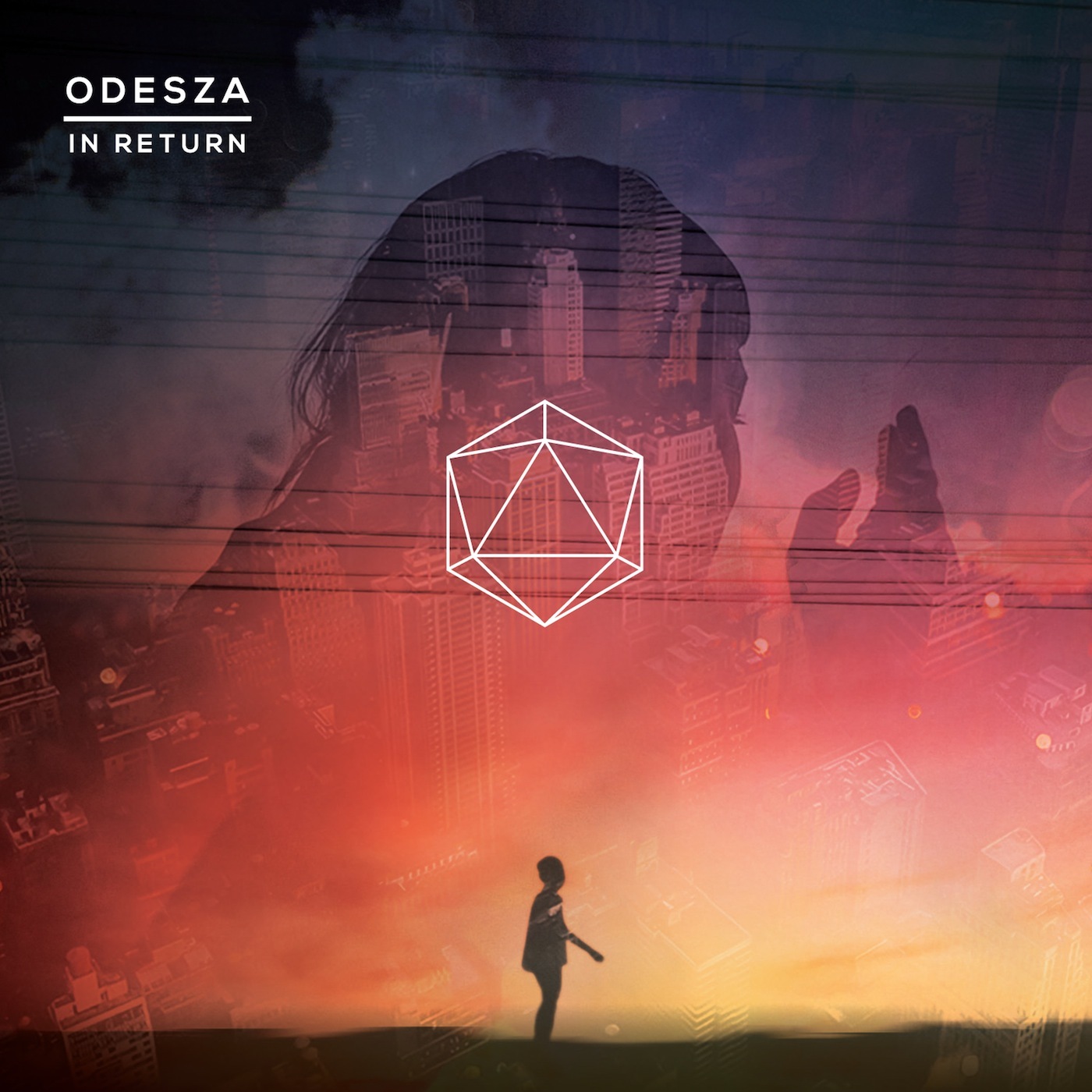 The #1 spot this year goes to Odesza. From the second that I finished the album to the moment of writing this review, nothing has swayed my conviction that this is the #1 album of the year. I've listened to over 100 albums in the past months to prepare myself for this top 10 list, but knowing that In Return would be #1, I wanted to wait until I was absolutely ready to write about it to listen to it once more. In doing so, the value and quality of the album shone more brightly to me than ever before. Every track on this album is carefully crafted and woven together to create one cohesive project that rolls through emotions, dimensions and eras. From the very beginning of the album, you are subjected to Odesza's flurry of sound and it doesn't let you go.
I'll leave it there for my review of In Return. I would prefer if the album spoke for itself.
Knowing beforehand that my choices are not the choices of everyone, I surveyed a group of 35,000 electronic music fans. They were able to vote for up to 10 albums.
At #1 with 54% of the total votes was Dillon Francis followed closely by Skrillex at 51%. Next up were Knife Party and Porter Robinson, with 49% and 47% respectively. From there, the remaining standouts were The Glitch Mob (25%), Zomboy (22%), and deadmau5 (39%). Also worth mentioning are Bassnectar, Duck Sauce, and RL Grime.
Here is the top 10 as voted by 35,000 EDM fans in list format:
Dillon Francis – Money Sucks, Friends Rule
Skrillex – Recess
Knife Party – Abandon Ship
Porter Robinson – Worlds
The Glitch Mob – Love Death Immortality
Zomboy – The Outbreak
Deadmau5 – while(1<2)
Bassnectar – Noise vs. Beauty
Duck Sauce – Quack
RL Grime – VOID